Petting working and learning how to be a dog´s mother.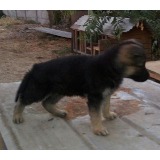 Chile
April 26, 2018 7:22am CST
Good morning, friends. As the days go by and Luna becomes bigger and more daring, I discover that I have to learn many things to take care of her, making her love me and, please, don´t bite my too thin skin while we play. Anna ( @LadyDuck ) sent me a link yesterday about training her not to bite me. I read it but will have to learn how to do it. As with everything we read, we also have to learn what we read. Today Luna will have to play a lot by herself, at least in the morning. The man who upholstered my furniture will arrive with the rest of them. I will have to see all he did and pay him. And as it happens, Miguel, the man who will repair my roof, will also come this morning. With him I want to talk about other things I want done. Maybe he knows someone or can do it himself. As I write here, in this sort of diary of what I do every day, I discover that, after all, I am not doing nothing all day. Every day has a toil, even for retired people, even for older ladies. Yesterday we were talking about age with my daughter and she said she was starting to feel old. Imagine how old I am! I replied. When I told her my age she said WOW!!!

So this old lady will begin her work because she must do it all slow.

See you. I´m now off to my notifications and to read some of your posts.
9 responses

• India
27 Apr
You can give Luna something to chew on so that she does not bite you

• Chile
27 Apr
I have given her a bone. And I play with a piece of folder newspaper nearby to make noise if she bites me. She bites when she plays, it is not as if she was trying to hurt me.

• India
27 Apr
@marguicha
She is too small to take orders. You will have to put up with it for some more time. That noise that you make of the newspaper she will be able to relate to a bit later. We have had not less than 10 dogs in our life and every one of them did give us anxious moments in their puppy life.

• Chile
27 Apr
@allknowing
I know. She has to learn little by little. I do not understand how she learned so quickly that she could not go into the house. Besides my saying "no" and "fuera" I haven´t done anything at all.

• Singapore
26 Apr
dogs like to bite when they are teething. Some spanking and some education will cure it.

• Chile
26 Apr
I think that the bones I bought yesterday will also help.

• Chile
26 Apr
@id_peace
No. They are real bones, cooked as the vet told me to give to her.

• East Tawas, Michigan
12 May
All puppies chew and play, from morning until night:) It almost drove me crazy! Take some old, worn out socks and tie they tightly together. Make about six, knots and give this to Luna. She will love it!


• East Tawas, Michigan
12 May
@marguicha
Yes, and when she destroys it completely, give her another one. They love playing tug-a-war, with those socks tied together. Two dogs will play for hours, doing this!

• Manila, Philippines
26 Apr
See you, Marguicha. Hope all is fine there and say hi to Luna. Thank you.


• Manila, Philippines
26 Apr
@marguicha
Thank you


• Bunbury, Australia
26 Apr
It takes us twice as long to do things as it used to too.

• Chile
26 Apr
Yes. Even going to the supermarket takes a longer time that starts with making the list so we don´t forget.




• Chile
26 Apr
I think that she loves me although she prefers Sofia as a playmate.

• Tucson, Arizona
26 Apr
yes we all slow down as we age but thats ok we still manage to do things