My sister installed Kindle in my laptop.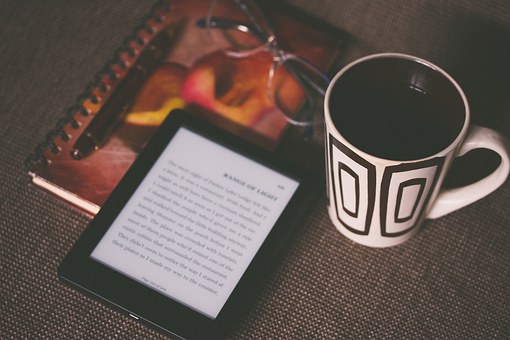 Chile
May 10, 2018 5:51pm CST
As many of you know, I am absolutely dumb as technology goes. My sister (who came to see me and to take the Cherry Ames books I lent her) talked with me about books she was reading. And again, I craved to have Kindle (or anything like that) somewhere. Should I buy a tablet? I asked her. Or maybe it is an I pad. Or maybe it is another name as I only want to read there. My sister downloaded here Kindle. Now I will have to learn how to use it. Is it too difficult?
9 responses


• Chile
11 May
I have always read paper books. But my best friend told me that he could place in my computer all the books he has bought. That sounds awesome!

• China
11 May
@marguicha
Yes, e-books are very convenient and cheap. You can watch it on the phone or on the iPad. I suggest you use the iPad because the mobile phone screen is too small

• East Tawas, Michigan
10 May
I've heard that Kindle is very easy to use. It's basically just various books, whatever you upload into it to read.

• Chile
11 May
I also want to know if they have free online books.

• East Tawas, Michigan
11 May
@marguicha
Jennifer Dombrowski has been using a Kindle for a couple years. She would know about this. She is:
@Marty1

• Chile
11 May
@kobesbuddy
I want to see if I can get free books. It seems that there aren´t any.



• Cuyahoga Falls, Ohio
10 May
Not too difficult. You can use your finger or a stylus pen to swipe the pages on the Kindle. It would take awhile to get used to. For the laptop, it's real easy.

• Chile
11 May
Are there free books for Kindle to start learning?

• Cuyahoga Falls, Ohio
11 May
@marguicha
Oh yes. There's a lot of free books you can find on Amazon. Libraries would also have a digital library collection.


• Guangzhou, China
11 May
It is not difficult to use Kindle app for your tablet, phone or computer. They can all work with Kindle app very well. The advantage of having a Kindle is: This device is light and uses less electricity. You can charge it once for half a month. It claims that it will not be harmful for your eyes and it is different than tablet and phone. This is why I have a Kindle.

• Peoria, Arizona
11 May
I use kindle on my computer from time to time and it is amazing. If you are on your computer a lot then it is so much better than buying a tablet. A tablet is only good if you don't use the computer and want to bring something to bed and things like that. I have a kindle as well and I also have kindle on my phone, because I just really like to read haha


• Kenya
11 May
Its not difficult and you will enjoy access to many books