Mother's Day Weekend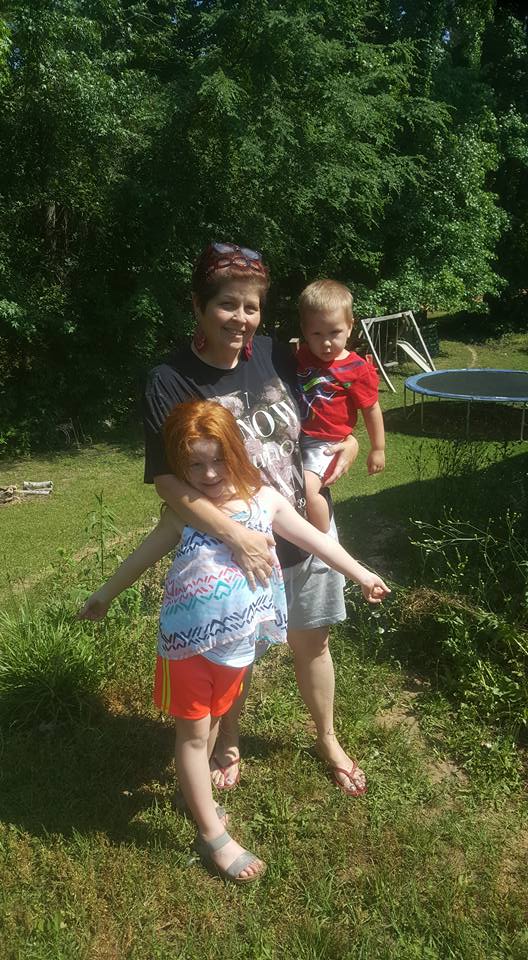 May 14, 2018 11:05am CST
It's been a bittersweet weekend. The bitter: this was MiaBella's first dance recital that Maw and Poppi were not present. This is the first year she had no after recital picture taken with them. Oh how I would have loved,to once again make that trip to Clanton with them, complaining at my dad the whole time about driving like Ruthie Mama (his mother). My daddy would have loved the family gathering today. He would have loved to tell Gabe "happy birthday" and listen to Gabe's football stories. Mother's Day without mama and daddy is hard. I did get to see my mama this morning, although she didn't really want to see me. That used to hurt my feelings. I miss her!! But I loved seeing the smile on her face when she saw my brother and my Tori Ruth. Sweet: it started off beautiful. Friday night, I got to watch my baby girl play softball. I could just imagine my daddy on the sidelines cheering her on from his wheelchair. Then as I heard Damon "coaching" her from the stands, it was some of the same things my dad would have said. Can a three year old pick up other's personalities? Saturday, I got to take Damon and Aiden to cityfest and hang out with my sweet Liam. Those boys add so much excitement to life. Each one of them are so different and I love watching there little personalities develop. Later, that night, with my wonderful family, I got to watch Mia's dance recital. That baby girl has my heart. And it is amazing how God works. We lose people in this life, but God gives us others to love. I haven't known them long but it made me smile as I watched Kailee, Maddie, and Anna Kate dance. My hugs from Darian and Kaeleah, afterwards, brought joy and comfort. Then today, as my house filled with my kids and grandkids, life seemed perfect. I love every time Mia or Liam wanted to hang out with Grams. As always, my bestie (Carolyn Roberts Carroll) was there to help and make me smile. My Tori Knight spend the day helping and aggravating me. My brother made it back in time for our gathering. I'm glad. I needed him here. Ronnie and a couple of the kids cleaned up, afterwards, for me. Of course , it is not unusual for Ronnie to step in and help. I am blessed with this man. So as my day comes to an end and I sit here and reflect, my emotions are a bit overwhelming. I cry tears of sadness because I miss my parents. I know my daddy is better off with Jesus, but my heart still aches for him. Heck, I still cry for my grandmother who had been gone for over 20 years. But I also cry tears of joy because I have some pretty awesome kids. Three of them have moved on to build their own beautiful families and I am hanging on to #4 as tight as I can. I think I will just give in to the sobbing and then take a nap. Then I will wake up and try to tackle whatever God has in store for me next.
3 responses

• United Kingdom
14 May
That sounds like a lovely Mother's Day. I am sorry you lost your own parents and it is wonderful you have the children. I live in England and our Mother's Day is a Sunday in March. Try to have a happy time and know that the children will happy with you as a relative.

• United States
14 May
I'm so sorry you miss your parents. I miss mine too especially my mom. Yesterday was both hard and a blessing here too. My kids give me strength to live life and do good!