Anybody know what kind of daisy this is?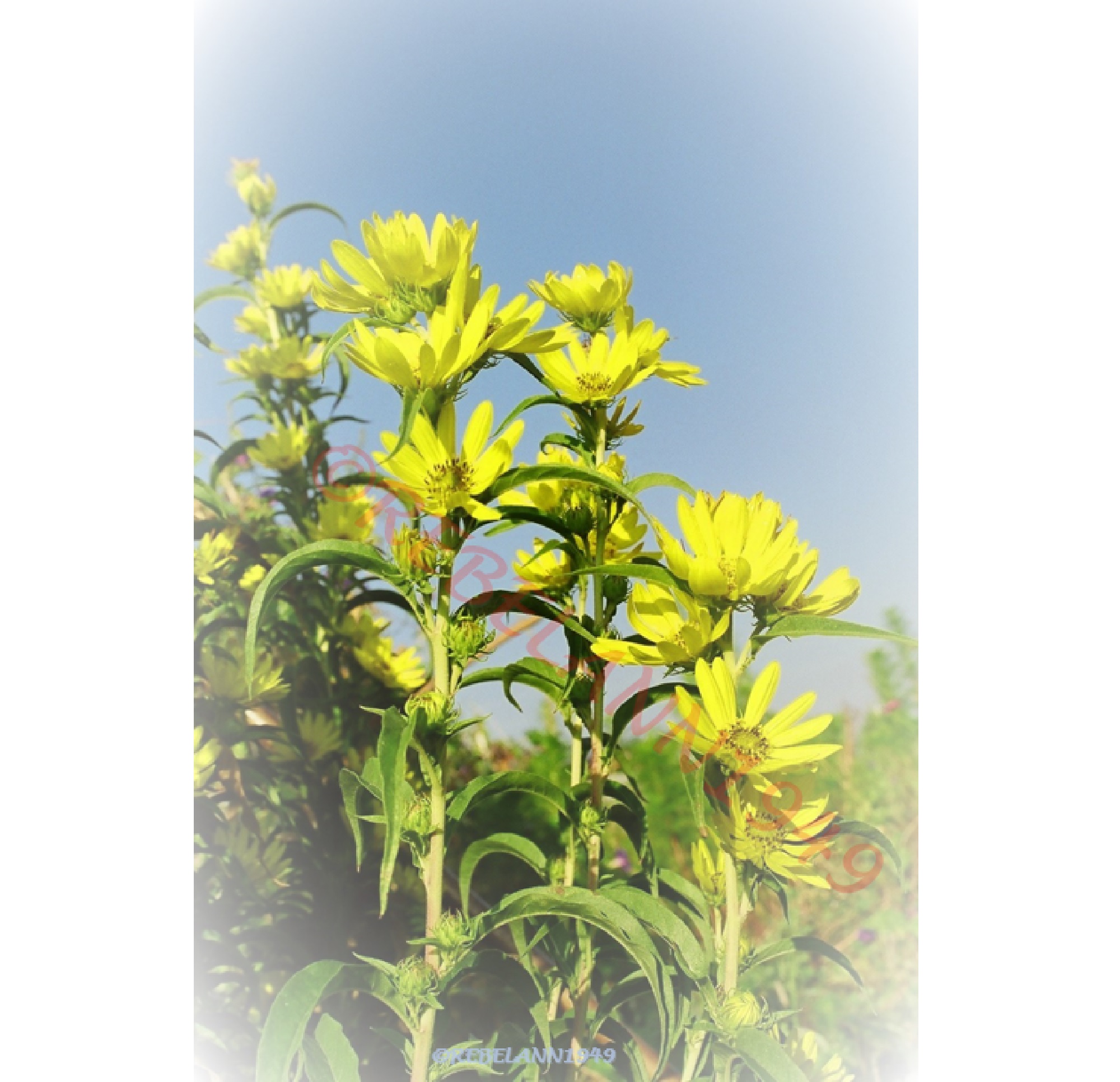 El Paso, Texas
May 20, 2018 9:58am CST
I am fairly certain this is some kind of a daisy or sunflower. The stalk of these beauties can grow well over 10 feet tall and will have many flowers growing from the bottom to the top of each stalk. Back in the late 1980s mom gave me some roots of hers to grow in the yard of the house I rented, they did really well so when I moved I'd always take portions of the roots with me and they would grow where I moved to but when I moved here they only grew for one season then they never came back. Do you happen to know what the name of this beauty is? I would really appreciate your help. I am trying to find out where to get either seeds or root to try to grow them again, they would be wonderful food for the bees and make a lovely partition in parts of my yard. Oh, the above photo was taken sometime between 1986 and 1993, then I had the 35mm film it was a part of transferred to CDs and now I can play with the images. I simply used the vignette feature of my app to fade out the edges.
5 responses

• El Paso, Texas
20 May
Thank you for trying though, I can't think of it either.

• Waikoloa, Hawaii
26 May
is that plant can make a salad?

• United States
20 May
This link may help. A few look similar to those in the photo.

Wildflowers did not team up with the wind as grasses did to make seed. They bound their fate to insects and animals, attracting these messengers with color and fragrance, nectar and texture.  For our delight too, half the flowers here bloom at night, shini


• El Paso, Texas
20 May
If I find out I'll write about it but thank you anyway.

• United States
20 May
Does look like a type of sunflower but I am sure sunflowers are annuals, so I am not sure. Look up flowers native to Texas.

• El Paso, Texas
20 May
Mom got these via the mail way back in the mid 1960s so I'm not sure if they're native to this area, I doubt it though.