Youth football players rescue two people trapped inside an auto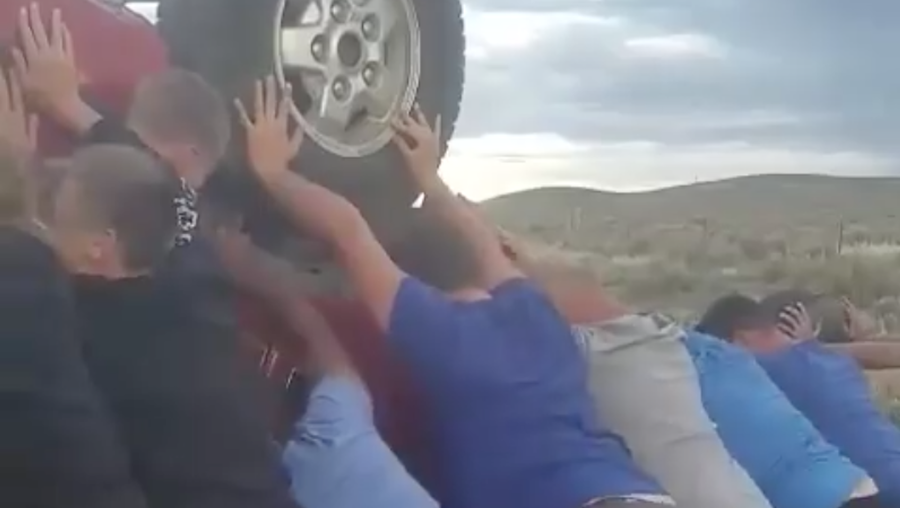 Lake Charles, Louisiana
May 31, 2018 6:51pm CST
Rudy Jackson who is the coach of the Boise (Idaho) Black Knights which is a youth football team with players under the age of 13 years of age are being called heroes for assisting two people who were injured in an auto accident in Oregon. The Boise youth football team won a football tournament in San Jose California on Monday were returning to their home city when the coach and football players noticed one auto that was involved in an auto accident on a freeway in Oregon. The van that was taking the football players back to Idaho stopped on the side of the freeway to lend a helping hand to the stricken couple that were in the auto at the time of the accident. The football players started their heroic act by pulling the man of the auto and then lifting the auto off of the female who was trapped inside the auto. Their deeds were recorded on Facebook. The kids credit their coach for teaching them to serve the needs of others before their own.
9 responses

•
12 Jun
@Deepizzaguy
They could have gone on and enjoyed their victory but they stopped to want to help them and help them they did. I would for sure call them heroes in my book.

• Lake Charles, Louisiana
19 Jun
I agree with you right there.

• Manila, Philippines
1 Jun
As they say, start them young.


• Lake Charles, Louisiana
1 Jun
That is true since raise a child on living life by assisting others, they become productive persons as adults.

• Manila, Philippines
1 Jun
@Deepizzaguy
you said it better, George.


• Los Angeles, California
31 May
They put their muscle into it.

• Lake Charles, Louisiana
1 Jun
Youth football now has some great role models to look up to.

•
31 May
With such boys around humanity cannot lose hope.

• Lake Charles, Louisiana
1 Jun
That is true since teens now these days get a bad knock from adults that they are self centered.

• Baguio, Philippines
1 Jun
Oh that's nice behavior of human.. thanks for sharing

• United States
1 Jun
Wow, that is a great thing to teach, there need to be more people in the world like these boys.

• India
1 Jun
Wow that's a very nice gesture by players and it shows there are still humans on earth. Thanks for sharing