If there was a law that you wanted to change or eliminate, which law or laws would you consider?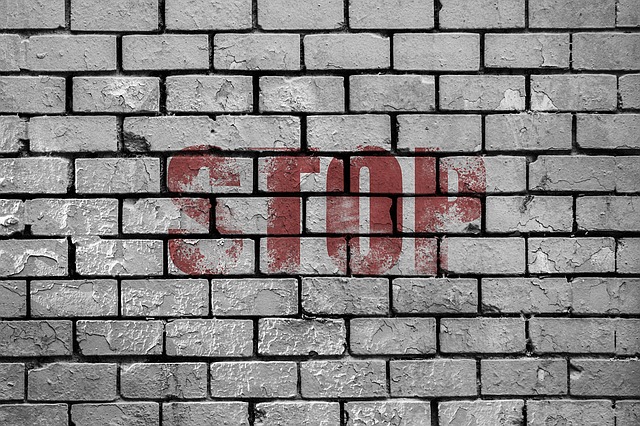 Dallas, Texas
June 8, 2018 11:26am CST
There are laws against loitering in public places. Funny how that is. By definition, public places are places where all the people can go and hang around and talk and visit and stand and look and walk about so by definition, loitering is a vague term. People now can get arrested for just sitting at a table in a public coffee shop. You remember the recent Starbucks story don't you? Well, I won't get into that now but here is a list below, that suggests what my idea of a basic law that needs to change or at least be an area of concern for everyone who likes to go out in public. 1. No smoking ... Well, the very fact that people smoke and buy cigarettes, pipe tobacco and cigars make me wonder, why is it against the law to smoke in public? If it is so bad to smoke in public, why not ban smoking for the real reason? It kills people! But the revenue that is gained by taxation and sales in the USA would suffer big time if smoking or for that matter, cigarettes, tobacco, pipe tobacco, and cigars and chewing tobacco were made illegal to even sell and buy. 2 No loitering. No standing. No solicitation. No cursing, no fire arms, no trespassing. The list is endless. 3. No killing civilians by 5 cops of an unarmed guy. No beating by cops of an elderly 80 plus age woman. There are many laws that need not only to be changed but new ones created to put an end to the stupidity that is what they post on mainstream media. 4. How about a law against people who wear their pants half way down their butt cheeks? Get real. is it normal attire to walk around with your underwear exposed below your pants? I could go on but I would really like for you guys out in myLot land, to add your ideas here. Nuf Sed. It's U-r turn now to comment.
6 responses

• Djibouti, Djibouti
8 Jun
There are also a lot of useless laws here. For example, yesterday, our National Assembly voted a law to forbid to kids to use smartphones in classrooms. It is common sense, why a law for that ? Last week a law proposal which was wanting to replace the name of the chocolate croissant used in Northern France ("pain au chocolat") by the name used in Southern France ("chocolatine") because it was an invention of the South was rejected. One has to be a nitwit to believe that a law may be able to change common words used by people

. If it continues, soon we will have to ask an authorization to pee

.

• Dallas, Texas
8 Jun
If you pee in public you get arrested.


• Djibouti, Djibouti
8 Jun
@lookatdesktop
It is also forbidden here, but it is only a ticket. In my city public toilets are closed during the night and some dark streets near bars are not smelling good in the early morning. It reminds me a court decision : a guy was going to a café every morning, was having a coffee and was peeing in the bathroom of the café. One day the owner forbade him to come in the café. The following days, he stopped and peed on the showcase of the café. The owner lodged a complaint. The judge decided that as long as he would not be authorized to pee in the café, he could pee on the showcase

. The reason is that in France a shopkeeper cannot close the door to a client and refuse to sell something.


• Pamplona, Spain
8 Jun
Can you really be arrested for sitting at a table waiting for someone to serve you say? Have I got that wrong? I would like a law passed that stops banks from ousting people out their houses before they have even been given notice of any arrear problems. One lady went home to find that they had changed the locks and keys and not even bothered to tell here either and it was because the bank said she had not paid on the right date and she had but it took longer that time for the money to reach them and I thought how very silly that was for it to be legal.

• Pamplona, Spain
8 Jun
@topffer
Yet it happened here to that lady and she went on the television to say it boldly and to their faces. She had paid her mortgage every month but because of the bank changes or something like that the money got delayed and they swooped down on her and hey presto nabbed her house from her that is totally ilegal but yet it was legal or still is legal here. I don´t know if she was able to fight back and get her flat again have no idea I only hope some lawyer would see her problem and connect with her to help her know about her rights and she has them alright.






• Djibouti, Djibouti
8 Jun
@lovinangelsinstead21
I am surprised that something like this may happen in Europe. The bank was really deserving this publicity

.


• Marion, Ohio
8 Jun
I like all of yours. Another one that gets me is laws concerning doing different things while driving like texting. Why do we need a seperate law for it when they already have laws saying that you cant drive distracted. Doesnt texting fall under that???

• Dallas, Texas
8 Jun
Yes, and so does eating a hamburger and fries or trying to read from a road map and incidentally many people get easily distracted while trying to use their car's navigator, and before we had Sat Navigation for vehicles, we had the typical car stereo and radio, pressing the dial buttons to find a radio station and not looking ahead at the road and accidents often happen in all of these cases as well.

• Manila, Philippines
8 Jun
Hi Anthony. Those traffic rules will be changed as it is really traffic here or at least those old vehicles be removed.

• Dallas, Texas
8 Jun
But what if those old vehicles being driven by the employees of the wealthy bosses who hired them who drive fancy new cars? The ones driving the old cars would not be able to get to work.


• Manila, Philippines
8 Jun
@lookatdesktop
Well you got a point but we can modify it with those public utility vehicles whose vehicles are causing too much pollution and traffic, provided that the government will find an alternate solution?

• Dallas, Texas
8 Jun
@mlgen1037
Maybe looking for government to solve everything is part of the problem and not the solution. Maybe it is up to all of us to make the first move towards making new laws that clean up a corrupt world.


• Canada
8 Jun
I break every law but the Ten Commandments. They are the only ones that matter. I have managed to not get arrested.

I was once having a smoke outside of the supermarket and there was a sign behind me that said; "No smoking within 16 ft of the entrance." Someone came up the parking lot, pointed to the sign and said; "CAN'T YOU READ?" I read the sign back to him. He said; "WELL??!" I pointed to the entrance and said; "That's the entrance over there and I'm more than 16 ft away from it. This is the EXIT!"


• Anniston, Alabama
8 Jun