Catch 22!!!!!!!!!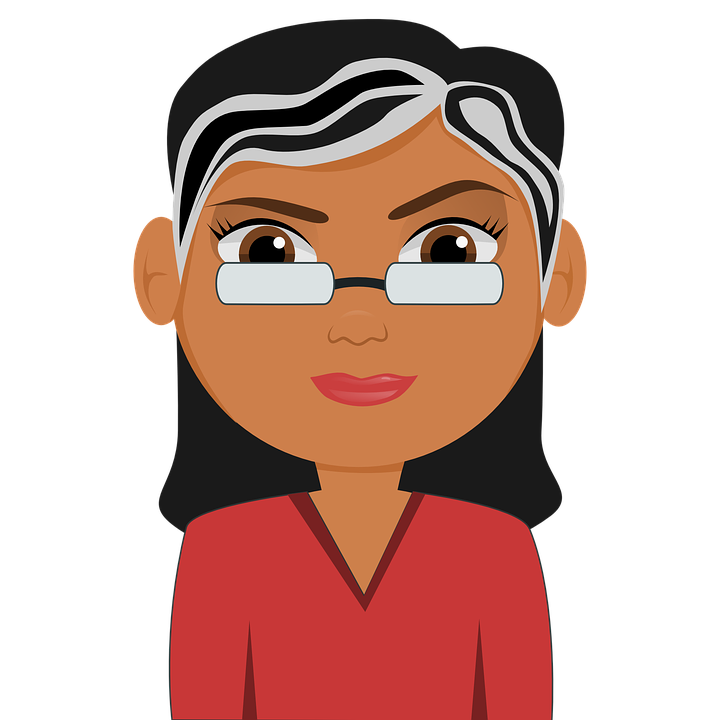 Washington, District Of Columbia
June 27, 2018 6:32pm CST
I hope this doesn't sound like another complaint, But i know that it is!!! I've been helpin' grams and pops 4 a few years now. I try 2 take care that i follow her instructions as closely as possible!!! But she refused everything!!! She still wanted to lift wheelchairs and heavy things at costcos like soda cases!!! I have to tussle with her and insist!!! Then she gets mad and kicks the cases of sodas!!! My friends say let her do what she wants!!! I'm not telling her what to do!!! I'm merely suggesting!!! So i just said Let me know when U need help!!! Now she makes comments that sound like I don't help her, like I just can't give U the money, I don't mind if u do a little something to earn it!!!! I can't believe it!!! This is running up my blood pressure, i cant go back and forth like this!!! ill just help when it's needed and leave it at that!!! I'm not offering like i used to!!! Is that a good way to handle things??!!!!!!!
9 responses

• Holiday, Florida
27 Jun
i am not sure. i give my daughter what i can to help financially and like to receive physical help in return. but i do respect her enough not to talk mean to her and expect the same. but times she takes advantage and talks down to me. not knowing your whole situation i may not be the one to ask


• Washington, District Of Columbia
28 Jun
Family helping family can be easier said than done sometimes!!! Just because it's family doesn't mean it will go smoothly especially if U R used to each other!!! we want to help each other, some way we must communicate better!!!

• Holiday, Florida
28 Jun
@db20747
you got that right. i tell daughter all the time communication is most important.


• Canada
27 Jun
Thats a tough situation. Grandparents are set in their ways and can be stubborn, especially if they feel like they are no longer in control of their life. Asking for and accepting help (to them) is a sign of frailty and they want to prove that they can "still do it" on their own. She doesn't seem to understand that you don't want her to injure herself.


• Washington, District Of Columbia
28 Jun
You've got it to a tee!!! It's like sh'e trying 2 be super woman still and her daughter and me just try to explain that it's best to take it easy than over do it, although she is very strong!!! She still wants 2 prove she's got it!!! Her mind is very well!!!

• United States
27 Jun
What I always said was " let me know if you need any help, I am right over here."



• United States
28 Jun
I am not sure it i's possible to leave her home. I am not sure about ages or anything. Sorry.

• Washington, District Of Columbia
29 Jun
She still is in very good shape and very independent, but she's falling!!! She fell twice and the second time she had to have the bone set in her arm!!! Her hip is hurting and she has a limp!!! I try to tell her anybody needs rest!!! And she gets mad if U say that!!! She's resting a little more these days. But she would not have 2 be injured if she just took it a little easy and not try to lift such heavy items like my father's wheel chair!!!

• United States
29 Jun
@db20747
That is true and I am glad you said that. I think that might be Kay's issue with me since she is always saying mommy rest more. I will take that into consideration.

• Washington, District Of Columbia
30 Jun


• United States
27 Jun
It sounds as if you grandmother doesn't want to give up her independence and she doesn't want to admit that perhaps she isn't as able bodied as she once was. There is nothing wrong with her resisting to change. I understand that all you want to do is help her and you aren't demanding that she stop picking up this or carrying that. However in her eyes she might think that you believe her to be weak and unable to do these things for herself. As for the money situation, I am not quite sure I understand that and can't comment on it. I will say this : I lost my grandmother earlier this year. Oh I loved her but we were constantly arguing over something or another. She would often say things like "You don't love me" and I would say "that's right granny, I don't." Of course I loved her and she knew that I loved her. She just liked to argue over things and she wanted people to pity her.

• Washington, District Of Columbia
28 Jun
My condolences on your grandmother!!! Sure she was a very strong and capable lady!!! We just dont want them 2 get injured!!! She fell twice!! And you are on edge watching them!! How does it look at the store if U dont help her??!!! People look at you like U R crazy!!!

• United States
28 Jun
@db20747
I can definitely understand how you feel. My grandmother had to have so many different surgeries because she would fall. Most of her falls would be just going from one room to another in the house. Yes , when in public people look at you like you must not care about the person. The only thing you can do is say "Let me help you with that please." If she refuses then she refuses and no one could say you were neglecting her.

• Washington, District Of Columbia
28 Jun

• Philippines
27 Jun
Now that's really a burden. But you can continue to help and only when she asks you to.