Fun Post- A List of Incredible Jobs: Part 3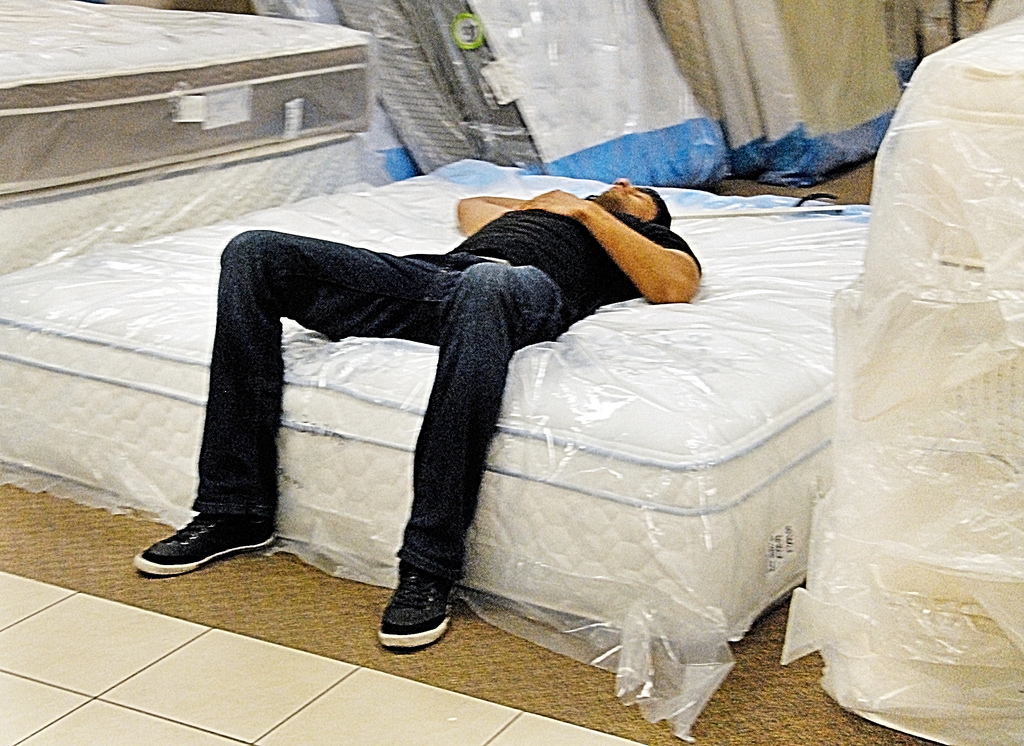 June 29, 2018 9:14pm CST
Looking for work? If your in the market, here are a few dream jobs that might interest you. Warning- only those with certain special skills need apply. So, let's see if you should be polishing off that resume, practicing those interview skills, and taking a gander at these employment openings. 1. Water Slide Tester- Would you like to travel around the World to test out the speed and functionality of this ride? Must have a strong stomach and refrain from developing quesiness. Pay- $28,000 annually 2. Luxary Bed Tester- Must enjoy sleeping. Getting paid to take a siesta on different mattresses takes sleeping on the job to a new level. While snoozing experts monitor your sleep patterns. Pay- A contracted job you can make up to $5,600 each month 3. Ice Cream Taster- Well, someone has to try out all those special flavors before they become available in ice cream shops. A sweet tooth and discerning palate required. Salary- $56,000 per year 4. Netflex Tagger- Must enjoy binge watching TV programs. Imagine getting paid to watch Netflix and describing your reaction of the show through the company's review system. Pay- None listed but sign me up,

You might be wondering at this point where these jobs are posted? I guess some research and an inquiry letter may do the trick. Now, would any of these postions interest you? Do you have what it takes to succeed? Good Luck, lol Source- lovemoney.com Photo- flickr.com
9 responses

• Green Bay, Wisconsin
2 Jul
They do sound interesting. I agree with you about Netflix. I wouldn't mind doing that one.

•
3 Jul
Would be nice to get paid for watching TV. It could go towards my cable bill, lol.

• Green Bay, Wisconsin
3 Jul

• United States
3 Jul
I want to be the ice-cream taster. I want that very badly.


• United States
4 Jul


•
3 Jul
Yes, this list of jobs were all very good! I guess we would need to lie down after eating all that ice cream, ha, ha....

• Denmark
30 Jun
It would be nice if it was possible to combine them. I'd like to watch Netflix while I am eating ice cream. But maybe I would get too fat. Netflix is probably the best choice


•
3 Jul
Or you could eat that ice cream, watch Netflix, and take a nap on that bed. And after, take a water slide ride to burn off all those calories... There you go, 4 jobs in one


• Denmark
3 Jul
@dgobucks226
That sounds even better


• United States
30 Jun
The mattress tester would suit me just fine.

• Philippines
30 Jun
I think i would love to be an Ice Cream Taster.



•
3 Jul
Yes, that one is very tempting

What a "cool" job. The hard part would be not letting any of the ice cream drip, lol.

• Hungary
30 Jun
I think I could be good at these jobs.


• Los Angeles, California
30 Jun
Sign me up now for ice cream tester!!!

•
3 Jul
Yep, that is a good one! Especially refreshing after a hot summer day.

• Boise, Idaho
30 Jun
These all great. Would love to work for Netflix.