Had To Buy A New One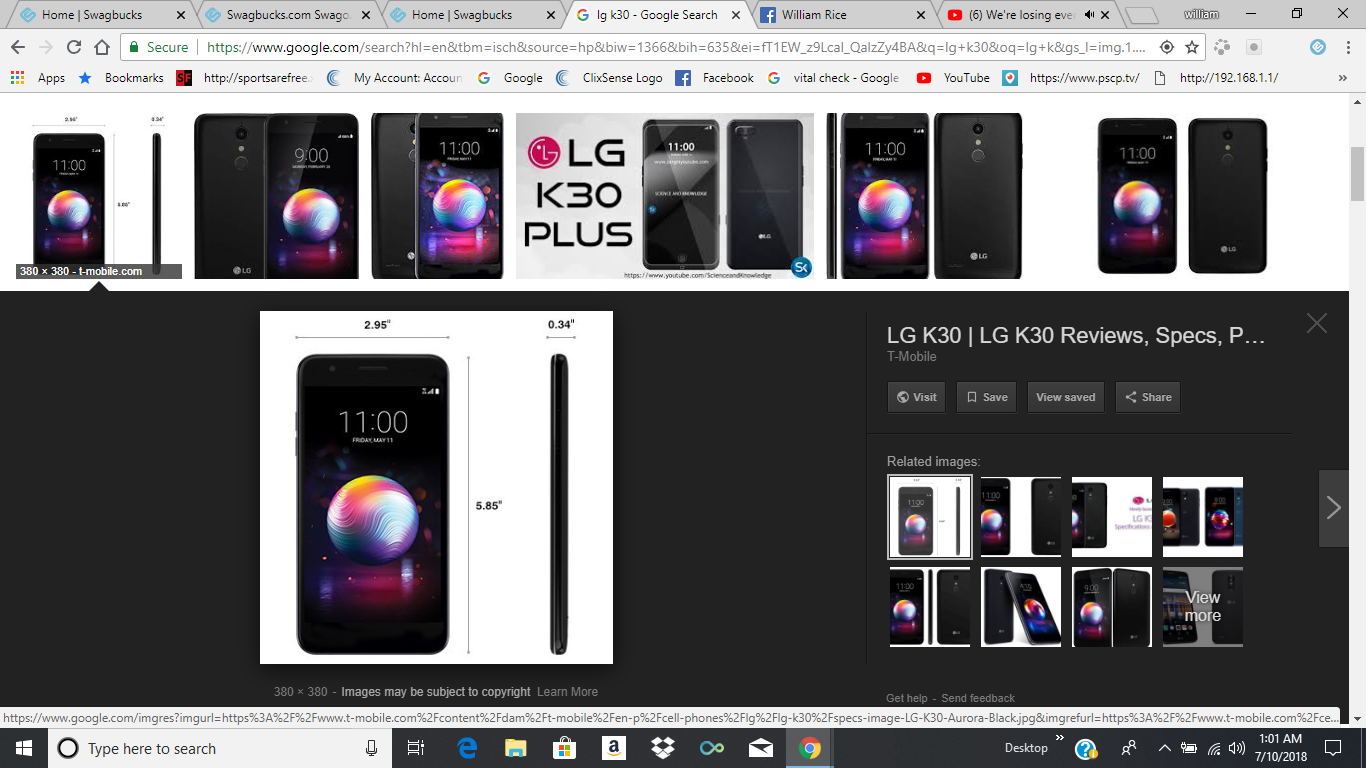 Havre De Grace, Maryland
July 12, 2018 7:00am CST
I Was thinking about buying new one anyways but it gave me no choice I had a Samsung J prime cell phone. The phone was poor quality. The phone ended up dying on me it sucked. I went to the cell phone store and bought a Lg K 30 cell phone I had the first couple versions of this phone k 7 and k 10 in years past i should have keep using the brand of phone this phone is great I would recommend this.
9 responses

•
22 Oct
@William21001
I had a smart phone I liked in many ways and I used the speaker so could hear people talking to me on the phone but the speaker broke so had to get a new phone. I am still getting used to it but there are things on it I like very much. It does not take forever to take a picture but takes time to turn it on and to hear people not always good.

• Greencastle, Indiana
12 Jul
glad you are happy with your new phone, me I'll stick with the cheap straight talk cause we don't need ALL the gadgets other phones have when we don't use it all that much but for emergencies.

• United States
12 Jul
That is great, I hope you enjoy your new phone.


• Bangalore, India
12 Jul
Good that you found a good phone for yourself. I am happy with my Moto 4G. It is good and had stayed with me for more than 2 years.