What I Eat in a Day - Low Carb #25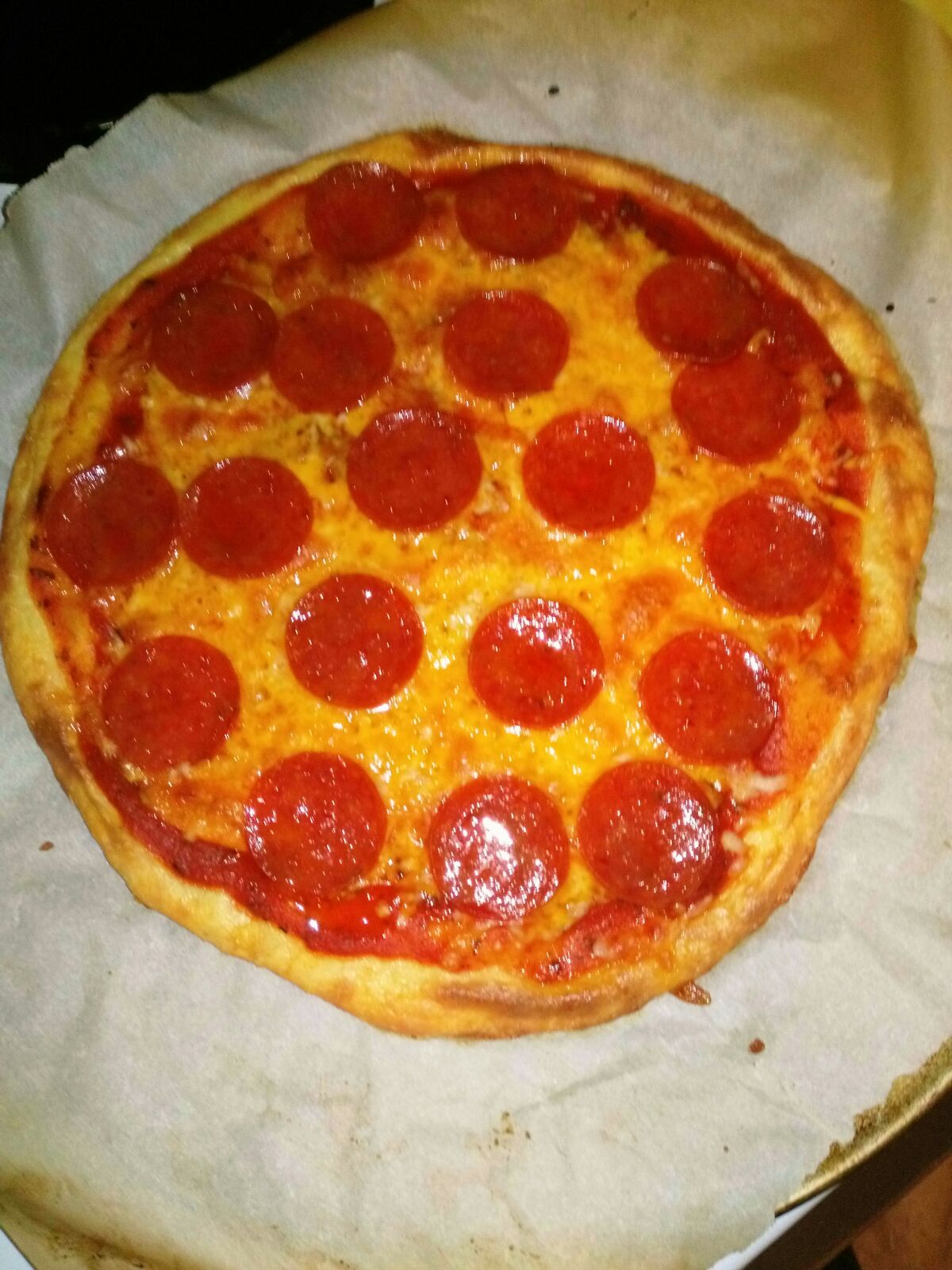 United States
December 6, 2018 11:39pm CST
Hello everyone, December 6th has come to an end...so wanted to share what was on my menu. I woke up with a high-ish blood sugar after yesterday's cheat meal. I think it was in the 170's. For my first meal today I just had a "low carb" yogurt I found (4 carbs). I added some sugar free flavoring to it because I am not a fan of plain yogurt. I was surprised to find a yogurt with only 4 carbs. I think my blood sugar after this went down to 163. My next meal I had was at my mom's. I had tuna....but I was bad and added some noodles to it. My son had a bow of cheddar noodles but wanted to share with me...and I thought it would be a nice addition. So no, I didn't stay keto....but my overall carbs were still not horrible. My blood sugar after that was 155, so it didn't spike it technically. Then for dinner....I made a low carb fathead dough pizza! (That's what is in the photo). Let me just say, Yum! Each slice has only like 2 net carbs! If you are wondering what fat head dough is, it is a very simple recipe. It is basically 4 ingredients (but you can add spices/seasonings if you wish). It's almond flour, mozzarella cheese, cream cheese, and an egg. That's all! It holds up like regular crust too. So, at the end of the day I had about 45 net carbs. How did you all do today with your food? Did you have anything good on the menu?
5 responses

• Philippines
7 Dec
Wow it looks like delicious homemade pizza! Thanks for sharing your menu, I think im gonna try it since has low carbs!

• United States
7 Dec
It was for being low carb, I would make it again. And you can use the dough to make so many things! Full directions can be found online, it's really easy though. Melt the cheese together, mix in the other 2 ingredients & then bake!

• Philippines
8 Dec
@MommyOfEli2013
That's so very awesome! I really need this since I'm gaining too much of weight for this past few months. I'm gonna check and cook it as well. Thanks!

• United States
8 Dec
@tech40
Well that is great to hear, I hope you like it!


• Croatia (Hrvatska)
7 Dec

• Philippines
7 Dec
Will definitely try this one out.

• United States
7 Dec
That's great to hear! Full directions can be found online...it's pretty easy though!


• United States
7 Dec
Well if you don't need to count them, then that is great! I have to unfortunately. Thank you, it was pretty good :)

• Anniston, Alabama
7 Dec
Interesting crust. I would try that one. I had a turkey sausage, hot dog style, meaning one slice of whole wheat bread, mustard. Dinner was Captain D`s fish and slaw. Snack or dessert was a banana mashed in peanut butter. And t midnight... Salad. So I was not to bad today, except that sausage dog.

• United States
7 Dec
Thanks for sharing your menu! The sausage, and fish sound great! And it is a really good tasting crust! I added some garlic powder to give it some extra flavor.