CHRISTMAS CARDS


United States
7 responses

• United States
28 Nov 06
I get quite a few, & feel bad because I haven't sent any out in a few years! I tape them up around a doorway.

•
30 Nov 06
Yes i get a lot of Christmas i seem to get more every year so i have card holders to hang them on

•
30 Nov 06
i dont get Christmas cards. mostly ecards so I won't get a chance to hang it in my Christmas tree.

• United States
30 Nov 06
I always hang mine up. I like to look at them and the kids love it.

• United States
30 Nov 06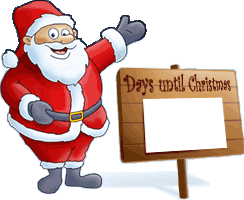 Terri, I receive a fair amount of cards from family, friends and co-workers. I tend to tape them around my doorways to remind me of all the good people that I have in my life and how rich I truely am. I love the Christmas season with the decorations, present wrapping and baking, to cheerful songs and white snow. I love to drive around once the snow falls to see how pretty everyone decorates their homes, it helps put me in a good Christmas mood.

• United States
30 Nov 06
My house has always been too messy to decorate but now that I have a little one, that is going to have to change. After the season is over I gather up the cards from my friends and family and recycle them into tiny paper boxes with the beautiful card fronts on their tops.

• United States
28 Nov 06
Yes, I get alot at my church every year, I like to hng them up by my tree also.