Your LIFE is too SHORT on that ESSAY...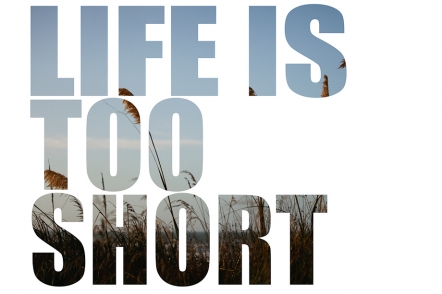 Philippines
January 11, 2019 9:11am CST
"Can you write yourself in one paragraph?" I had this idea when asking my student to write about his personal information. After a few minutes, he submitted his compositions with a single paragraph. A sudden reaction is to ask, "Is this how short your life is?" Don't get me wrong about this concern. It is an honest way to push him to the highest level of his ability in making sentences. "How short is short in writing about yourself?" "Can you know someone's persona through his or her wordings in writing?" Image Credit: encrypted-tbn0.gstatic.com
4 responses

• Bunbury, Australia
12 Jan
Of course there would be a lot missing in one paragraph but you could probably judge the essence of a person if they were honest with their writing.

• United States
11 Jan
I think we can learn a lot about a person through his or her writings.

• Egypt
11 Jan
The most difficult thing in this world is talk about myself. Why ? Because if I say I can talk a bout my self I will be a lier. BUT ... I know myself from others opinions.....they are the mirror to myself. You are great keep writing

• Philippines
12 Jan
Thank you. I do believe that people can write about themselves and let others know their real persona. Even if they are not honest into their writings, there will be an existence of inconsistency in between their sentences. Welcome to myLot.

• Caracas, Venezuela
12 Jan
It'd be hard to write myself in one paragraph, though I would give it a shot. Sometimes in the shortest lines we can come up with great descriptions of us.

• Caracas, Venezuela
12 Jan