Dixie Just told me about special stockings to use while flying.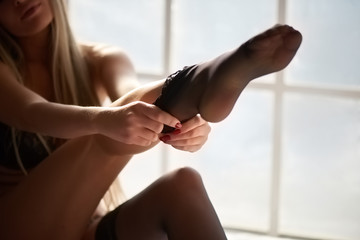 Chile
February 10, 2019 6:33pm CST
Dixie works in vascular problems. And today she told me that there were special stockings to help with the changes in the cabins while you were in a plane. They are sold in every Duty Free at airports and are special for air trips. They are different than stockings for varicose veins (which I had and showed to her). I hope I can find them tomorrow at the Duty Free store. There is a very big one when you are leaving the country via international flights.
8 responses

• Bunbury, Australia
11 Feb
I think I'll be getting these for my next long flight.

• Chile
11 Feb
I´ll tell about them and how easy they were to get as soon as I come back.



• Chile
11 Feb
Maybe that´s what she meant. I´ll ask her tomorrow.


• Canada
11 Feb
I hope you are able to find them

• Kenya
14 Feb
I havent heard about such stockings. Hope you found them

• Los Angeles, California
11 Feb
Hopefully that will help you out.