Birds flying in a v has a great meaning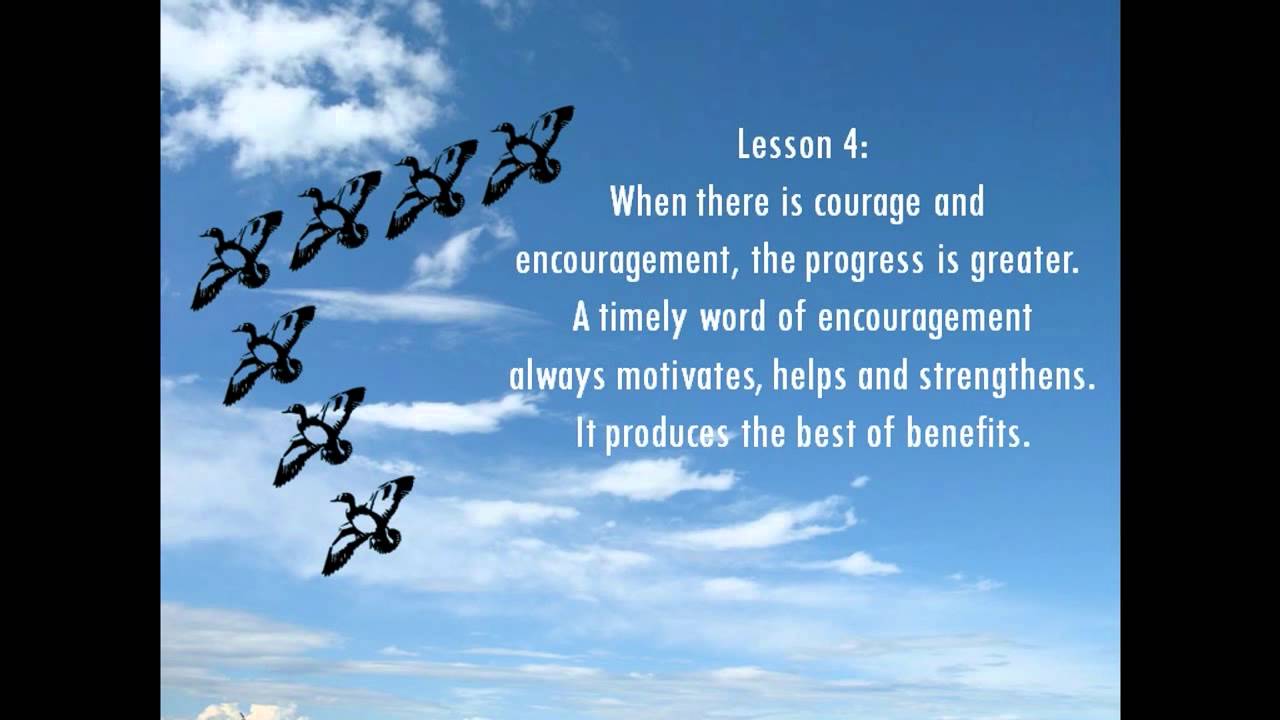 United States
February 10, 2019 9:41pm CST
I find this interesting how birds flying in a v has a great meaning in life .. As a bird lover i love this The picture i posted has great meaning as well The picture says When there is courage and encouragement The progress is greater A timely word of encouragement always motivates helps and strengthens. It produces the best of benefits ..this reminded me of mylot Here is the rest of the story: 1. A good leader is a good follower Birds flying in flocks can migrate longer distances than birds flying alone. They save energy and fly faster together 2. Democratic groups share leadership Birds in flocks lead and follow at the same time. There is no single leader 3. A good leader makes others aware of possibilities When starlings of flamingos are threatened, the whole flock reacts at once with very little delay between noting the threat and evading it. It isn't any one bird that has the responsibility for protecting the flock. They all have responsibility for protecting the flock from danger 4. A great leader steps down Birds share leadership. When they fly in the v-formation, for instance, the lead bird works the hardest. Many of the birds in the flock take turns flying lead so that no one bird collapses from exhaustion. In flocks of pigeons, even the weakest birds sometimes lead. Zoologist Dora Biro has speculated that the chance of survival goes up when birds take on leadership positions rather than always submitting to a leader Found this really interesting as a life lesson What do you think ? Featured image by Hamid Hajihusseini – http://www.panoramio.com/photo/43585282 CC 3.0
6 responses




• United States
11 Feb
@Sheali
me too im watching them now .. Sitting on the electric wires .. A few are chirping even though its still raining ..i love the sound of that It's a faint bird sound .. I dont know if we can put bird feeders up or not i will.have to ask ..


•
11 Feb
They are greadt adages to inspire us all.

• China
11 Feb
Sometimes we need encouragement to motivate us to keep going forward

• Portugal
11 Feb
It is, sometimes people forget that we need others.

• Portugal
13 Feb
@Nana49
true, and our lifes are more rich when we have different people around us.