Making Progress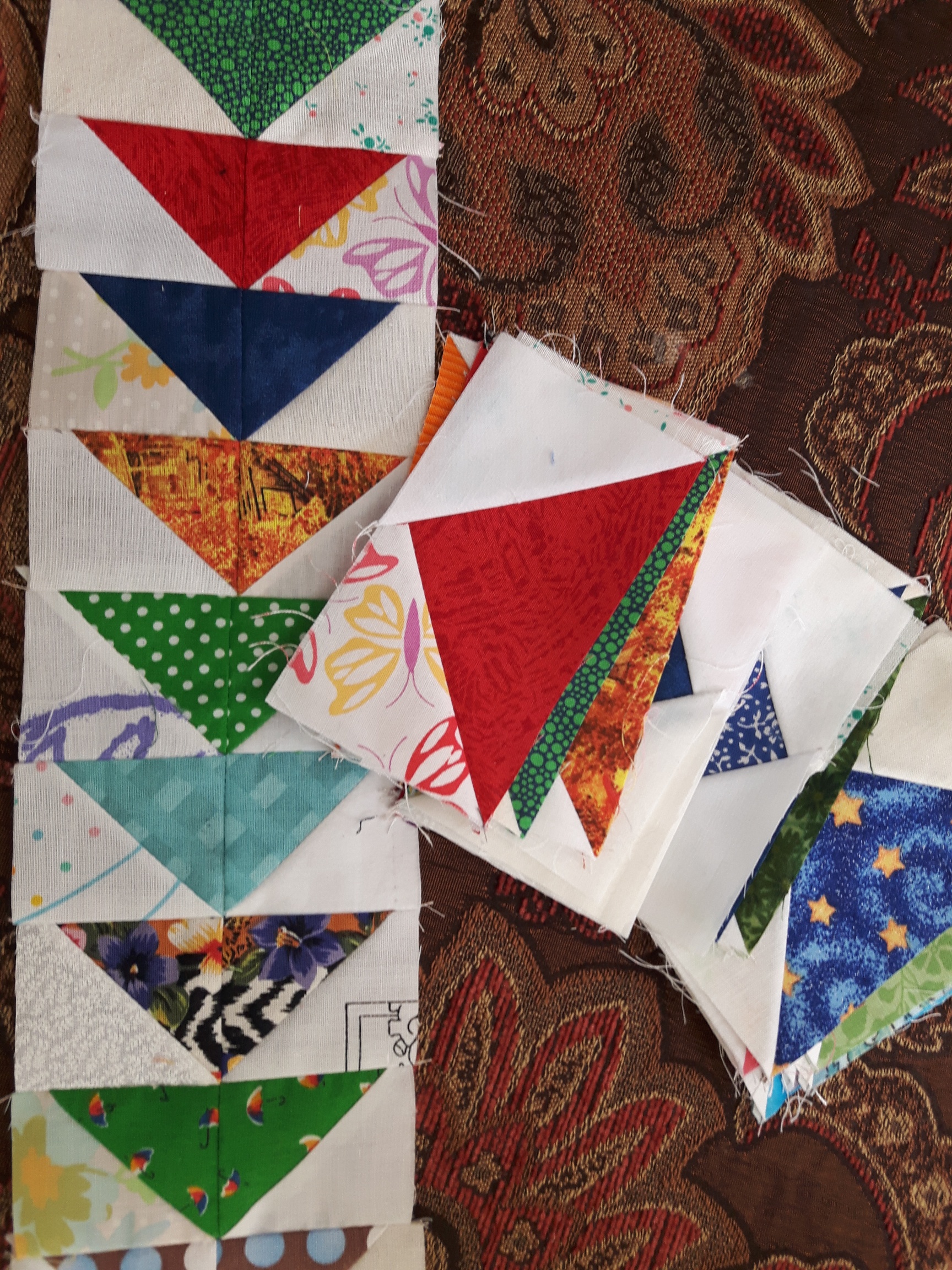 Canada
March 14, 2019 6:28pm CST
The flying geese are multiplying. Knowing that I need 900 is enough to keep me motivated. Today, the weather was too nice to be inside. Laundry was hung outside to dry. For the first time in a few months. The temperature was a balmy 8°C. That might seem cold to some....but after weeks of -5°C to -20°C.....the plus side was a pleasure. Each flying goose yields two bonus squares which are creating a smaller flying goose.....a doll quilt in the works.
9 responses

• United States
15 Mar
I have a shoe box full of bonus squares from flying geese and modified piano keys from a flimsy I put together a couple of months ago.


• Canada
15 Mar
It's overcast this morning....but the rain is not predicted until supper time. Now I need to check the forecast.

• Canada
15 Mar
@Morleyhunt
We've been a week above freezing so I am hoping that my husband takes my car in to have my winter tires switched off. Today will be on and off rain, and a bit cooler then yesterday's 15C. I love it when spring comes on slowly and gradually like this.


• United Kingdom
15 Mar
You are very industrious. Glad it is warming up a bit. It is around the same temperature here although two weeks ago it hit 20C+ but it has dropped right back down to about 4C



• San Jose, California
14 Mar
That is really nice.That is an old pattern I believe.