I found money coming back from the doctor.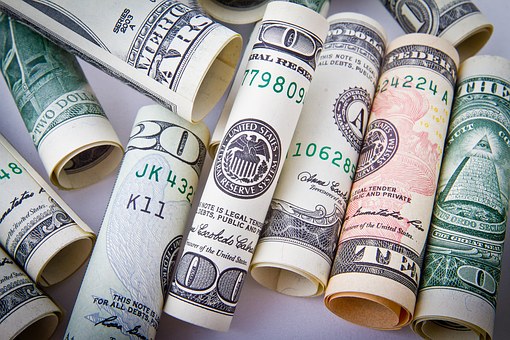 Chile
March 14, 2019 7:17pm CST
Today was a tiring but good day. I found out that my new eyeglasses would be very cheap due to my age. The government covers a great part of it. I do have to fill lots of papers of course. Everything means time. Then I came very hungry and tired so I ate a very late lunch and took a long nap. Just now I turned on the laptop and the first thing I see are the two dollar signs that show that I´ve been paid. Money, money.

There are several ailments that are paid in part by the government in my country. That´s how my chemotherapy was paid in a great part. How is it in your country?
6 responses

• United States
15 Mar
where was the money you found? I know we were paid but that is not found money.

• Chile
15 Mar
I found that we had been paid by looking at the laptop screen

. And I also learned today that I could pay less for my new eyeglasses. For me, that is like finding a tresure as I was not expecting it.

• United States
15 Mar
@marguicha
I see, I found money before walking down the street I was very happy.



• Chile
15 Mar
For a poorer country, I feel we do quite well in health cara.

• Switzerland
15 Mar
@marguicha
You surely do a lot better than the United States.

• Lake Charles, Louisiana
15 Mar
The Medicaid program pays for my medicines and doctor visits but no money returned.

• Chile
15 Mar
I do not receive any money in my hands either, but I pay less.

• Lake Charles, Louisiana
15 Mar
@marguicha
Medicaid pays for the bulk of the medical bills which is useful when I need to buy my medicines.

• Chile
15 Mar
@Deepizzaguy
I have to pay for my meds. But the doctor bills are low and so are the hospital bills and surgeries.

•
15 Mar
Happy for you. And it is a nice feeling especially money will knock our doors.

• Los Angeles, California
15 Mar
Money makes the world go round.

• Chile
15 Mar
It´s a shame, but it is a nice shame.

•
15 Mar
Great to know that government pays for these treatments. In India too, government hospitals are very useful .

• Chile
15 Mar
Before the new health programs started, there were some ailments that could not be afforded by many families.