Windy & Wet in Waterloo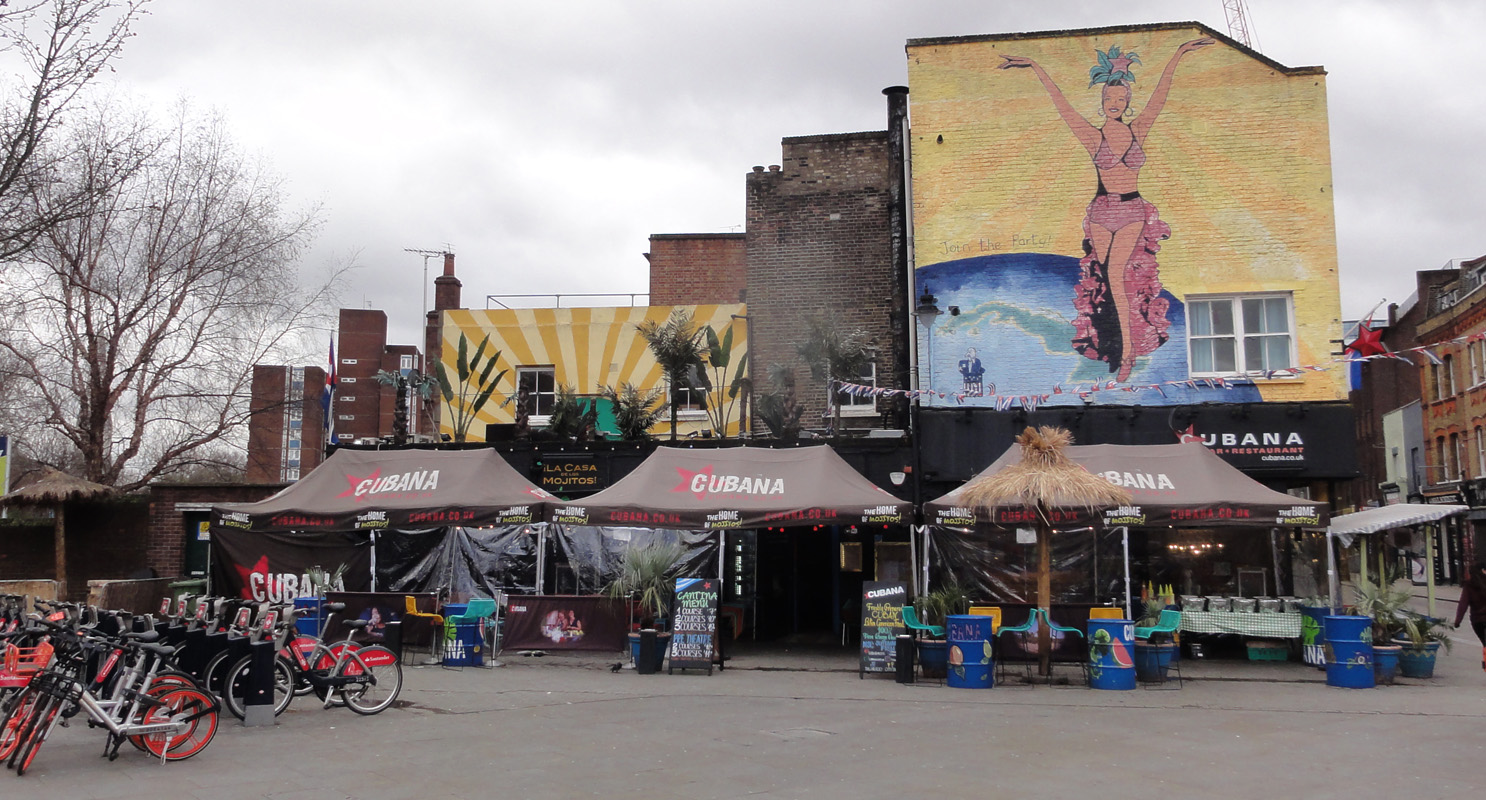 London, England
March 15, 2019 7:22am CST
On Wednesday as I was wandering around Waterloo and just about to round a corner I could hear the persistent beat of Latin-American music, just like a carnival. And there it was, the Cubana restaurant getting ready to open and advertising with rhythm. As it was just 11, they were not ready for customers, but I did learn they have a tasty looking menu and are La Casa De La Mujitos. That sounds excellent as I have never tried a mujito! They have a nice pre-theatre menu, which is handy as the Old Vic and Young Vic theatres are within five minutes walk. Being a wet and windy day I didn't real fancy food from a sunny claim, but come summer I plan to be in Waterloo again. It did get me thinking about lunch which is why I ended up at Bond St and a rather nice sandwich shop and a cuppa. At the left of the picture are hire bikes, the silver wheels are the Local Government scheme and the orange wheels are the private company, Mobike. I have not hired a bike in London yet, as I usually bring my folding bike if I think I need one. Still, I should really give them a try.
5 responses

• Los Angeles, California
15 Mar
That looks nothing at all like the Waterloo station I remember.

• United States
15 Mar
That restaurant sounds like it could be a very popular spot for people to have a good meal.

• United States
17 Mar
Wow. Looks almost tropical. You fooled me there for a minute

• United States
6h
@Ronrybs
At least rain and not snow, still a far cry from someplace tropical

• China
15 Mar
Here we call them Shared bicycles ,which are eco-friendly.Waterloo reminds me of the Battle of Waterloo.

•
15 Mar
If you have a bike already then you can just use it but I think to rent one is fun I guess.I like bikes too.