Where was the nicest place you ever vacationed?

Canada
November 28, 2006 10:20pm CST
I have been many places all over the US, Canada, and I have been to Kenya in East Africa. One of the most beautiful places I have ever been was in Atlantic Canada (Prince Edward Island and Nova Scotia). I have always liked the ocean and the beach, but this was a beautiful place. I can't say it's because it was a nice place to swim, because I was there in the middle of their coldest weather, in November and December. Mostly its because their coastlines were different than any others I have ever seen. Also, I never saw anything like the red soil in Prince Edward Island.
6 responses

• Romania
1 Dec 06
well the best plce i ever been? hm i was in o much places until now!! well i loved egyp for the palces that you have to visit there but the most for the under whater !!it is amazin the corral rezervation!!! i loved marroco for the ocean because it was the first time that i hade swimed in the atlantic oacean!and for the desert! i loved turky!!because they have so so good meals and everything and is beautifull there and cheap! and europa!!! because is europa italy for roma vatoca and vanice!!millano and all the great places there! france for nice!!! the azur cost!!is it wonderfull grecee for creta and athena and everything!!! and austria germany hungary for shoping :)) they have so cheap prices sometimes!! and they are verry clean and civizizate contryes! and every other place i have been it was wonderfvull!! so if you have the posibility go and see them all!!!

• United States
30 Nov 06
My husband and I took a cruise and got married on the Grand Caymans along the sandy beaches. It was very beautiful. Then we went to Belize and Costa Maya. I loved snorkeling and walking on the beaches. Out of all the places i visited, Belize was my favorite. There was such a strong sense of culture there and such friendliness and comraderie amongst all the people. There is no tolerance for prejudice or crime. You will see many interracial couples walking along the street and interracial marriages are actually more common than not. There is also very little political upheaval and the Prime MInister (equivalent to our President) lives among one of the regular streets there! In fact, our tour guide said he works out at the local gym everyday! Isn't this neat?

• Canada
3 Dec 06
It's nice to know that there are beautiful places in the world not just scenery-wise but also in terms of how people respect each other. I found the same kind of social respect when I was in Kenya, East Africa. I was a minority there, being a white person among many olive skinned Indians and blacks. No one ever gave a second thought to being side by side with someone in the crowded market place. Even though the streets were crowded with many cars of all expense levels and dozens of bicycles and pedestrians, there was utter respect in the traffic. All people greeted each other with handshakes in the marketplace, even customers and merchants. Friends of all creeds and colours greeted each other in public with embraces AND kisses. Even male friends shook hands and kissed each other on both cheeks. The differences in cultures all over the world do not seem to me to contrast so much with each other as they do with the culture of North America. I have found from my studies and experiences that North Americans, specifically from the USA, are much colder and more prejudiced. I say this as a former USA American, now from Canada, which I find to be a much more polite and warm country socially, with the only exception being the ever living conflict between the French Quebeckers and the rest of English Quebec and Canada.

• United States
29 Nov 06
Being raised in Florida, I was awed by the Cascade Mountains in Washington State when we visited there in 1976. We drove from FL to WA and I also fell in love with Coeur d'Alene, Idaho (where I saw my first snow...10' snowdrifts on the side of the road in April...I was amazed). I wish I'd taken more pictures of that trip. I wonder what some of the smaller towns and cities we visited look like 30 years later.

• United States
29 Nov 06
I would have to say the islands....I've been to various places in the U.S and Ontario Canada (which is where I'm from) but I love goin to the islands...St.Lucia was fantastic and I'd love to go back at some point and Jamaica I've been to a few times (got married there actually) and its my all time fav place to be...the island is gorgeous the ppl are wonderful its relaxing and tranquil....

• United States
29 Nov 06
Aruba...it was just great....

• United States
29 Nov 06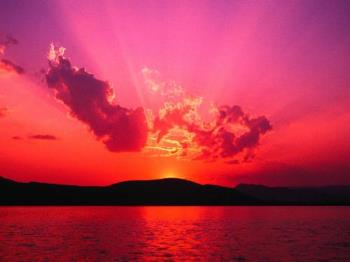 Hawaii is the most gorgeous place that I have been to so far with its rain forests and flowers and beaches. We leave for Mexico on Sunday so I hope that it is just as beautiful