How Much Do You Text?

United States
September 11, 2006 8:19pm CST
I text around 500 a month. You??
5 responses

• United States
28 Sep 06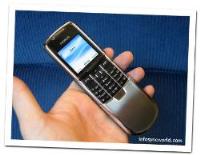 I never use text masseges. Thata boring and waste of time. If I need anything from someone who has a cell phone I call right away.

• Italy
12 Sep 06
I just text every once in a while, if someone texts me first or if I really have something to say that can't wait... I hardly call at all. And if I can text from the Internet, the better... It's faster and costs nothing.

• United States
12 Sep 06
Not as much as you. Im gonna say 100 a month? But sometimes I don't text for a long time.