LOVE VS FAMILY*~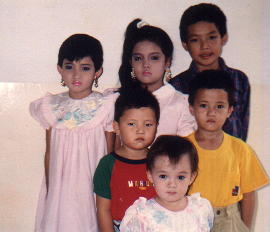 Singapore
November 29, 2006 9:08am CST
Which one you will choose when you have to choose one.. ur family.. or your soulmate? and why?For me.. If I really need to choose one.. I will choose family.. even if its my soulmate's family who dun bless me to go into their family.. I will leave my soulmate for their sake.. Why? cuz he can have chances to have another woman in his life.. but not another parents.. and family is the one who will stand by ur side..
2 responses

• India
8 Jun 08
I think we have to manage in both place , try to ake every buddy happy and try to make such sitution so that you relatives will easily understand and your love understand what is the value of your LOVE and your family.

• China
7 Jun 08
Thank you for your advice.I'm in the same case now. I was in love with a girl who is not very beautiful and has not a good job.But we love and help each other.We need each other.But my parents don't like her and urge me to break with her.What shall I do? Maybe I should work it out as you said.