Post a picture of you and you significant other.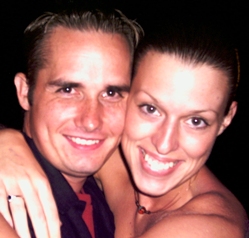 United States
November 29, 2006 11:29am CST
Post a picture of you and your boyfriend, girlfriend, husband, or wife and tell us how you met and why you love them other so much. I met Christine over 5 years ago when we were performing music together. We had our little ups and downs over the years but finally over time both of us matured and have been together now for 2 1/2 years. She and I are perfect for one another. We share almost all of the identical interests like music, photography, video games, movies, our taste in food, it's all the same. Her strengths are my weaknesses and my strengths are her weaknesses. I cook, she cleans! We always have this smile on our face wherever we go, not just for the picture. She is the love of my life!
No responses