Do You Suffer From Psoriasis?

United States
November 29, 2006 11:53pm CST
I do. It's worse in the winter. Have you found anything natural that has worked well for you? I try to steer clear of the prescriptions.
2 responses

• India
1 Dec 06
I have been suffering from this for the past 15 years and my battle against this has been bitter and costly too. I am now out of those prescriptions and trying out yogic / pranayama breathing and healing techniques like Reiki. These have had a much much better effect on me and i would definitely recommend you to try them out. I have been very badly teased and rejected and shunned too. But i did find someone who can love me for what i am and am happily married too. It's after all the skin, don't attach too much importance to it. I am not putting you down or anything like that...but that's a truth which i have realised.

• United States
2 Dec 06
Thank you for responding. I just might try some of these things. I will admit that at times I have let it stop me from dating someone because I feel embarrassed. You are right though, it's only skin. :0)

• United States
30 Nov 06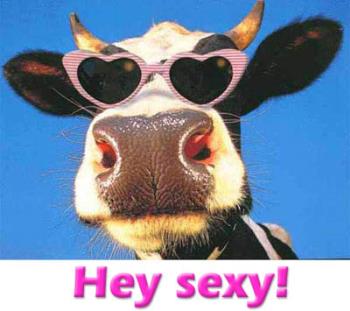 Yes I do I hate it I have it mostly on my scalp and my face and ears. My granfather and uncle had it. I hate it becuase it can be so embarrassing. Yes mine to get worse in the winter thick and scaly. And I to hate the prescriptions which caused me to have a slight hairloss in certain places on my scalp. And trying to cover Psoriasis with makeup doesn't really help. I think t-gel is the greatest to use cost more but works better. Plus I have noticed when I go on a diet of mostly fruits and veggies it is not as bad. But it has already started getting worse this year and I'm going to have to go to the store and get some t-gel when I get some money. Prescriptions didn't really help my grandfather or my uncle. And besides them so far noone else has it that I know of in my family. But I cannot go to a beauty salon or anything like that because of the psoriasis. I aslo found that dying hair will irritate it more. If it's on your scalp. well it does mine anyhow, My grandpa used to use 1/2 cup honey,1/4 cup olive oil,1/4 cup vinegar on his hair blended together. I use it to it seems to soften the scaly skin and it stung a little and stunk. but he told me to leave this on hair for 45 minutes wrap hair in plastic wrap and wrap with a hot damp towel. then shampoo with regular shampoo or your t-gel .I do this when the the psoriasis get bad so it gets the scales off so I can use my t-gel so the medicine in the t-gel shampoo can penatrate better. Well I hope that if you try this it works for you as it has done for me. And plain yogurt 1-2 times a week does good the kind with live cultures leave in hair for 45minutes-1 hour wrap hair in plastic wrap. and shampoo. well I guess it doesn't hurt try these. Do you get made fun of or talked about? I know people can be so rude when they don't properly understand what psoriasis is I don't know how many times people and kids even said things. well good luck...Hope these work for you If it is on other areas of your body then maybe blue star oinment will work when I have it i use a little of it on my face applied with a q-tip.

• United States
30 Nov 06
Thanks so much for your response. I do get it on the edges of my scalp sometimes and it drives me crazy. I may try some of your remedies and see how they work. I am able to go to a salon to get my hair done but, only because I've been going to the same person for over 10yrs. Unfortunately she is planning on moving out of the state soon and I don't know what I will do. I also have it on my legs and elbows. I can't wear skirts, or dresses. I really hate it. Like you it has gotten worse now that the weather has gotten colder. It's very uncomfortable when my clothes rub up against it. Nobody has ever made fun of me but, I think that they assume it's contagious. How long have you had yours? I've had it for 5 years. It began a few months after I gave birth to my son. So, I guess something must have set it off. Thanks again for responding, and good luck to you.