Can the Steelers do anything this year?

United States
7 responses

• United States
30 Nov 06
A lot of the players seem to look like they don't care any longer, it seems like some of the heart has gone out of the team. Ben's blockers look terrible in every game, I feel bad just watching him scramble. Special teams has been bad, Jeff Gardocki can't kick very well anymore, and Ike Taylor gets burnt play after play. A lot of people around here blame Cohwer saying he does not have his mind in the game now, but I don't know who is responsible, I just hope they don't throw in the towel for the rest of the season.

• United States
1 Dec 06
Cohwer is a great coach. I'm glad he's still around. The Steelers just wouldn't be the same without them.

• United States
1 Dec 06
Don't get me wrong, I think Cowher is fantastic, I just want to see things get better for them. It has been such a letdown year so far. I was at the Cinncey game (I have been at every game), that was terrible. I can't stand how on tv they keep trying to blame Ben's accident and surgery.

• United States
1 Dec 06
Ben's accident and sugery has nothing to do with the offensive line. Nor does it have anything to do with the defensive secondary. Ike Taylor is not playing to his potential. Cowher is still and will be for many years one of the best coaches in football. The Steeler's will not just lie down and throw in the "Terrible" towel just yet. Pittsburgh is a football town with real football fans. If we didn't give up on our Steelers during the Bubby years or the O'donnell run why would we do so now? We got Ben, Heinz, fast Willie, Wacko Troy; need I say more? We also got the Chin.


• United States
1 Dec 06
No, what a sad season. With this past weekends loss, I am afraid the season will not be extended into the playoffs.

• United States
1 Dec 06
No doubt. I can't really see them making it too far this year. Keep your hopes up for next year.


• United States
1 Dec 06
Exactly, they are really hit and miss. Good year and then bad five years or so. They'll get back up.


• United States
1 Dec 06
Well, if you catch a Steeler's game let me know how it is.

• United States
30 Nov 06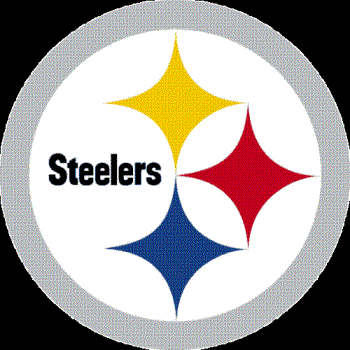 They are likely out of the playoff picture. Unless there would be some really wierd things that happened. However they need to take the rest of the season and make something happen not just lie down and watch it pass them by. With the recent injuries to Hienz Ward and Troy Polomalu it looks like that might be harder than most would think. The offensive line needs to start being a more cohesive unit. The defensive secondary is starting to look like it isn't even showing up on game day. My opinion is play the rest of the season hard, win as much as possible and try to get back to looking like the Super Bowl champions that you are.

• United States
1 Dec 06
That's the kind of attitude Steeler's fans need to have! I say give it a few years and they'll do something.

• United States
1 Dec 06
What other attitude would you expect from a true fan. Feast or famine they are still my team. Live and breathe black and gold.

• United States
1 Dec 06
I'd have to agree with you whole-heartedly. That's good to see. They'll do it. I know it, you know it, and everyone else will see!


• United States
1 Dec 06
They're definitely my favorite football team. Old school reputation. If you get a chance watch a few games!

• United States
1 Dec 06
I think they'll do something sooner or later. Go Steeler's!