maradona or pele,,,who is ur favourite player?

Bangladesh
3 responses

• Romania
1 Dec 06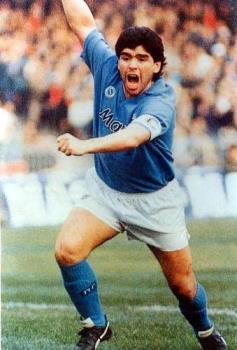 Maradona is the greatest player of football of all-time.The material from which the ball was made dosen't really matters! The Maradona's tehnique is the best ever he was perfect on the field!

• Portugal
1 Dec 06
There is no way to compare. You must consider that the equipment was much different when they played. I believe pele was still playing with a leather football while Maradona played with an improved ball. Now let's just suppose the two were playing today....then it would be fair to pick the better of the two depending on who had the better technique. I, however, prefer pele not only as a great football player but also as a man and person. He has lived up to the ideals of the youngsters who put considered him to be their idol. Whereas if you look at Maradona's track record for living up to the expectations of his followers he is a big nothing.