How many times you saw nightwish live??

Italy
8 responses

• India
1 Dec 06
Ive never seen them live .. But i have seen their Videos...Theyr Really awesome live!!!

• Portugal
6 Dec 06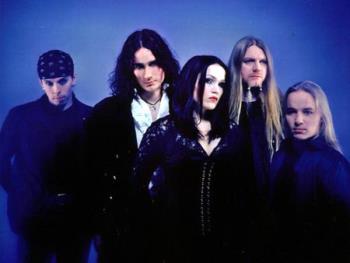 I never saw Nightwish in a live concert, and never watched at TV or internet, only a feature with Sonata Arctica, they played Beauty and The Beast together and sounds very good. Tarja Turunen has a great voice. Nightwish never gonna be the same without her.

• Netherlands
27 Jul 08
Unfortunatly I have never seen them live, I wish I had though. Not sure if they are performing again, if they are I would love to see them some day.

• Romania
10 Dec 06
i have never seen them live but i saw some concerts including end of an era it was the best gig i've ever seen

• Romania
5 Dec 06
you must be very happy. if i were you i would be more than happy. nightwish is my favourite band, but i have never seen them live. i had the chance 2 times, but... life hurts, i could not go. so you have to be very proud.

• Australia
3 Dec 06
they played here once,sold out before got a ticket