Do you believe in Ghost?

United States
December 1, 2006 10:18am CST
Do you believe in ghost or restless spirits? We lived in a home where all kinds of weird things happen, but they never seem to want to hurt anyone they were just there.
3 responses

•
1 Dec 06
your experience sounds very similar to my own i lived in a house for 3 years with a spirit many things happened but nothing to hurt anyone it was just naughty and annoying

• United States
1 Dec 06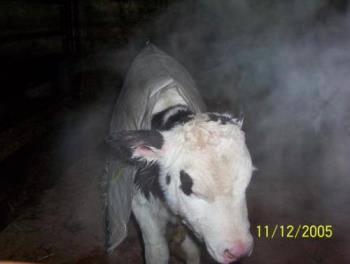 Yes I am a believer, we have 2 that move with us anytime we have ever moved, and with our last move to another state we picked up a hitchiker so to speak. I have pictures that show images in them, there is one that I can NOT post as it has my son in it when he was 3 months old, but you can see a man behind him and a little girl holding him. I will add one to this that is with my calf, you can see a face to the right of her. Have you ever taken pictures of any? Had things move or disappear then reappear just as suddenly? That is just their way of letting you know that they are there with you.