do u belive in God????????

India
December 1, 2006 3:44pm CST
11 responses

• India
13 Dec 06
YES I BELIEVE IN GOD! I HAVE FAITH IN HIM,I TRUST HIM,I LOVE HIM AND I KNOW THAT HE IS THERE WITH ME ALL THE TIME GUIDING ME AND SHOWERING HIS BLESSINGS ONTO ME. HE IS WITH EVERY ONE WHETHER THEY BELIVE IN HIM OR NOT BECAUSE CHILDREN MIGHT LEAVE THEIR PARENTS(HERE GOD) BUT PARENTS CANNOT LEAVE THEM. GOD IS GREAT!

• Indonesia
8 Dec 06
Yes I Do .... But no matter r you atheist or not, believed or not, all of that would be your decision and fully u r choice. So Just Be Happy no matter what you believe OK ???

• Sri Lanka
4 Dec 06
I am a Catholic, I practice my religion. But I actually believe in what Lord Buddah has preached in Buddhism. It is simply, if you do good you will get good in return. In Buddhism there is no God. Therefore I can be considered an atheist. But unfortunately, Buddhists have smuggled Hindu gods and are worshiping them. This is because the human brain is formed in such a way that they try to venerate a god.

• India
3 Dec 06
to be frank i do believe in him but having a few differences with him nowadays n i fear these differences r gonna stay mayb stay forever.

• India
3 Dec 06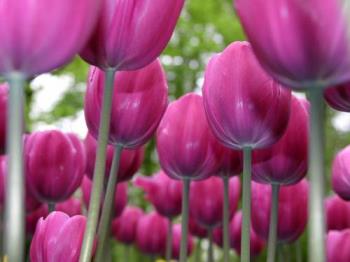 i do believe in God ver strongly. coz nothing comes into existance uncreated. so are we and this universe. God is the creator.

• United States
3 Dec 06
I am atheist, there is no heaven in hell in my opinon if there were a "god" he would have proved himself there is no actual proof but things people have made up and that is why god does not exist. Religon is against people of the world you have to be "perfect" in the form of religion and if it were real it would be different.

• United States
1 Dec 06
yes i do ..however i gon't go to church. but i do believe in him