Life is so short.....

Philippines
December 1, 2006 8:48pm CST
The latest news from the the Office of the Civil Defense (Philippines) that the mudslide death toll raises up to 208 and 261 missing.... estimated 400+ dead overall... this was all because of the typhoon Reming that struck the country in just 5 hours.... you can brown this news in this site - http://www.inq7.net/index_network.htm
1 response

• United States
2 Dec 06
That's terrible, heard about it last night. I have a couple of Filipino friends who have relatives back there, I thnk they're all safe. And I hope you and your family are safe, too.

• Philippines
2 Dec 06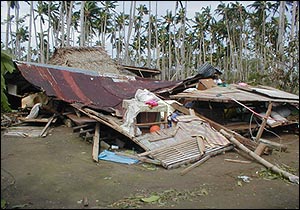 its really scary.... if you try to watched the news you'll drop down & ask for God's mercy....