Star Trek Captains - Which one is your favorite?

United States
September 14, 2006 9:20pm CST
Capt. James T. Kirk (Original Series) Capt. Jean-Luc Picard (The Next Generation) Capt. Benjamin Sisko (Deep Space Nine) Capt. Kathryn Janeway (Voyager) Capt. Jonathan Archer (Enterprise)
6 responses

• United States
21 Oct 06
I like the captain from the next generation.

• Italy
17 Dec 06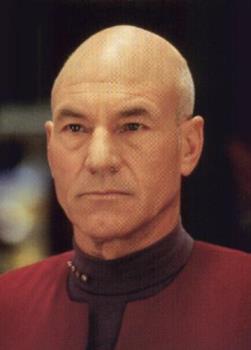 Here's my "top 5 chart": 1-Capt. Jean-Luc Picard (The Next Generation) 2-Capt. James T. Kirk (Original Series) 3-Capt. Jonathan Archer (Enterprise) 4-Capt. Benjamin Sisko (Deep Space Nine) 5-Capt. Kathryn Janeway (Voyager)