Do any of you play Sims 2

United States
December 2, 2006 11:23pm CST
I am a Sims 2 addict. My son got me started on the original Sims several years ago and I have been hooked since.
4 responses

• United States
6 Dec 06
I never heard of it. Is it a computer game? What do you do?

• United States
7 Dec 06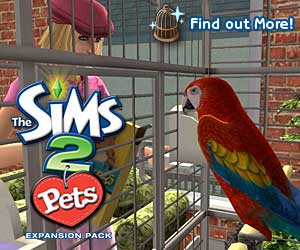 It is a simulation game. You create people and live thier lives for them. They can have a career, go to college, get married, have children and even grow old and die.

• United States
7 Dec 06
Wow, that sounds like an interesting fun game. I am out of it. Still stuck on board games. I suppose I better get with it. Thanks for the explaination.

• United States
8 Dec 06
You are welcome. :) I never got into games and my son was always bringing them home and wanted me to try them. One day he brought home Sims and I have been hooked every since.

• Indonesia
9 Dec 06
hix.. I addict with SIMS 2. I already finish all jobs (except bulgar). But when I try to instal eks[asion packs, I always failed. HUAAAAAAAAAAA I want to play open for bussines. hix hix hix

• United States
9 Dec 06
That is frustrating! If it weren't for the help from my son, I probably wouldn't be able to play at all.

• Philippines
7 Dec 06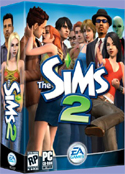 I am an addict too! got the complete pack for the first versions. well, it's really addicting....if we fail in real life, we can always be successful and happy in SIMS, hehe

• United States
7 Dec 06
LOL So true! I am almost 39 years old and never thought I would get hooked on a PC game!! But it is soooo much fun!!

• Australia
3 Dec 06
ive got it on my mobile phone, i play it now and then

• United States
3 Dec 06
Wow. I didn't even know you could get it on a mobile phone.