Chirstmas

Philippines
December 3, 2006 12:01am CST
I cant feel the essence of christmas anymore, what does it mean? any psychology here?
2 responses

• United States
3 Dec 06
Whenever I feel the way you do, I listen to a song. Its called Where are you Christmas and its song by Faith Hill. Here are the words..... Where are you Christmas Why can't I find you Why have you gone away Where is the laughter You used to bring me Why can't I hear music play My world is changing I'm rearranging Does that mean Christmas changes too Where are you Christmas Do you remember The one you used to know I'm not the same one See what the time's done Is that why you have let me go Christmas is here Everywhere, oh Christmas is here If you care, oh If there is love in your heart and your mind You will feel like Christmas all the time I feel you Christmas I know I've found you You never fade away The joy of Christmas Stays here in silence Fills each and every heart with love Where are you Christmas Fills your heart with love

• United States
3 Dec 06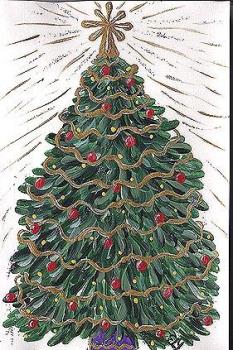 My parents got a divorce sometime after I had been married for several years. We used to all go to their house and take presents and have christmas dinner together and it was special. After the divorce, it was never the same. But, starting a new tradition can help. Going to a midnight christmas eve service is a special way to think of why we celebrate Christmas, say some thankyous, and get in the loving Christmas spirit.