do you love your mother?

China
December 3, 2006 7:41am CST
6 responses

• Pakistan
3 Dec 06
Yes I love my mother.I think in the answer of this you cant find "No"

• India
3 Dec 06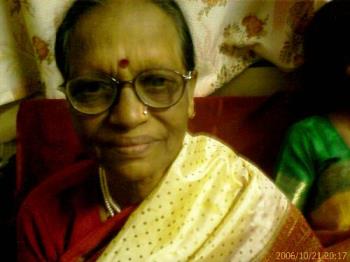 do you think that SOME BODY IS GOING TO SAY THE HE/SHE HATES HIS OR HER MOTHER .... well mylot is not ment for such kind of discussions ... and if i am not wrong ... mylot can ban you starting such discussions ... well i am very new to myloat and i an see that you are older then me but ... YOU SHOULD TAKE CARE OF SUCH TINGS ..... any ways every body loves his/her mother "GOD CAN NOT BE EVERY WHERE, SO HE CREATED MOTHER!!!!"

• Philippines
3 Dec 06
of course! i think she's the best and the most beautiful mother in the whole wide world. i have done several stupid things in the past but she's stuck by me no matter what. i love her dearly.