about 50cent

Romania
December 3, 2006 1:59pm CST
i think that 50cent is the best rap singer. what do you think
10 responses

• India
23 Jan 07
no even he's not snoop is the best. even though i like to listen to 50's songs , im a fan of him when it comes to best its the dogg father the snoop dogg , no other is alive (2pac).

• Latvia
3 Mar 07
I'm glad that someone knows other emcees not yust Eminem and 5ocent :]

•
5 Dec 06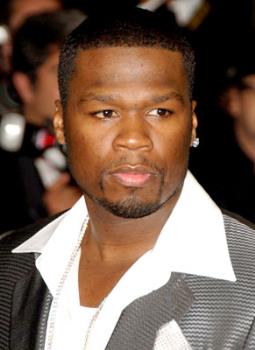 50 Cent is very talented and sure can right hit songs, but is he not the best rappper. But he will go down in history, that is for sure. ----------------------------------------------------------- Please check out - http://www.videogeezer.com

• United States
6 Dec 06

i think he is very talented as well and he just need to get along with everbody and stop pickin fights.


• Latvia
3 Mar 07
This is a question of taste, there will newer be that everybody will say tham Em is the best, or 50c is the best. I Think no one of them is not the best. Best rapper is a man that is able to rhyme althrough or in freestyle on any beat and about any theme. Every mc has its weak points.


• Latvia
3 Mar 07
I agree with you. This movie cardinally changed my point of wiev of him.

• Romania
10 Feb 07
I think Eminem is the best rap singer.50 Cent would be nothing if Eminem wouldn't helped him.That's my oppinion.Peace.

• India
28 Dec 06
ya u r right. 50 cent is the best rapper.... he is really rockin ....... i like him the most... eminem is also not so bad.