If you could meet 1 famous person who would it be?


United States
December 4, 2006 12:08am CST
Is there one person you would love to meet... live or dead?
6 responses


• United States
4 Dec 06
I would love to meet her too, but not for those reasons haha

• India
4 Dec 06
it would hav been the great person from hindu religion Master Vivekananda .

• United States
27 Jan 07

I would have loved to meet Bob Hope. Ever since I was a kid even I have liked him. He made me laugh so when ever the old black and whites would come on I would fight my sisters and brother to watch it. My friend did send him a wedding invitation of mine and told him how much I liked him and he sent us and autographed picture wishing us luck.

• Portugal
24 Jan 07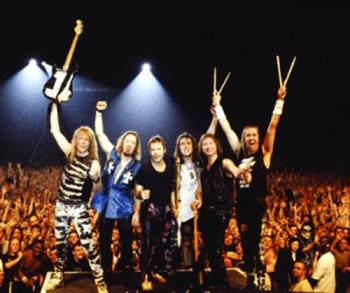 I would like to meat the Iron Maiden heavy metal band. In the dying category Wiliam Wallace and Afonso Henriques.

• India
24 Jan 07
the famous person i would like to meet is Mr.Abdul kalam.. i admire him a lot.. and i like to meet h im.

• United States
24 Jan 07
I think I'd pick Gene Roddenberry. He forsaw so much and I'd be curious to speak with him about it. Watching Star Trek growing up I learned so many lessons without realizing it until much later. He did a lot to show what was possible. I think talking with him would be a thrill.