'NATURE'

India
3 responses

• Philippines
4 Dec 06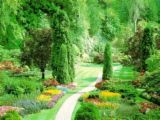 i am an introvert person.i just wanted to be inside the house and watch tv or dvd films or read magazines than go out of the house.although, sometimes when i am really bored,i would seldom go out in the afternoon to go shopping or eat at a fastfood chain with my family.that's how i want to be with my life.if i have work, i am only at the office then go back to the house after office hours.i don't go out and hang around very much.i just wanted to be with my family a lot.

• India
4 Dec 06
Thanks for replying, that was very honest. You seem to be very thoghtful and that was picture was a nice one!

• India
4 Dec 06

i am essentially an introvert person and always find silence is golden. i take a long time to open up, and even if i do i hArdly confide in others. however, i have a very few close set of friends with whom i can discuss everything and anything on earth. my introvertism led to some misunderstandings in the past and i have ppl disliking me for they thought i was being rude and brooding and meek. later on they apologised. on my part i dont give in to everyone but take a while to decide and then to act. having said this, i appreciate extrovertism and wish how i cud just share and laugh out my pain!!!

• India
4 Dec 06
Hope what i'm about to write will help you out a little.. for you i can that if you don't like sharing your feelings with anybody, at least keep talking to yourself, questioning, answering n all as it might make you feel better.Remember if ur content within urself, u'll never be misunderstood by others.......

• India
4 Dec 06
Thanks!! u've given a very nice title but what does that mean to you?