what will you do if your lover marries another person suddenly?

India
9 responses

• Indonesia
4 Dec 06
i would feel really betrayed asking myself, why did he even have the courage to do this to me..? he would deffenately owe me an explanation. but then, maybe GOD is giving us a chance to really find true love. maybe it is better that it happens before you mary him. maybe it means that he is not the one for you, and you could get someone much more better then him.

• India
4 Dec 06
yes this is not true love, god will give us true love, yes we can get a better person.

• United States
4 Dec 06
if this happend to me right now i would feel crushed .. i would have to move on and find someone who can return the love i give to them .. if they are married there is no way to get around that they are gone forever so whats the point of waiting around?

• India
4 Dec 06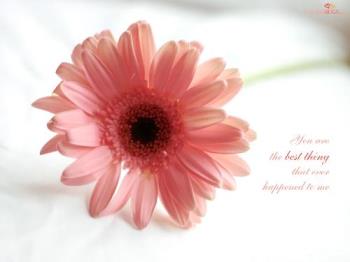 no i don't think that my love will gonig to do things like that at any cost. but still she does that then i think that wasn't a true love and find one who love me trully.but i don't think i m going to that kind of situation

• India
4 Dec 06
thank you , you are right, i really appreciate you,yes that wasnt true love.

• Philippines
4 Dec 06
well, unfortunately, i have experienced that already.i am a very loyal person and i still accepted him despite the fact that he has married another.well, that was before.i have gotten into my feet now and i am a better person now.i have thrown him already out of my system and i haven't thought of him anymore.i have learned my lesson the hard way but i am willing to forget the past and i guess that i am successful at that.i have forgotten and forgiven but there's no more reconcilation this time.unfortunate for him...I HAVE MOVED ON!!!!!

• India
4 Dec 06
sorry you had a bad experience , i am like you and i also forget the past , i like you.



• India
13 Jan 07
i would definitely not keep on loving her but neither would i hate her as she might have married someone else under some specific circumstances. I would wait for some time and then move on to look for another.