Don't you think love is the most complicated emotion of human being?

India
December 4, 2006 6:24am CST
We all have been in love with someone or the other in this life....isn't it? love can be with anyone...between a boy and a girl, mother and son, mother and daughter,father and son,teacher and students,god and us....Don't we love our pets too ?....it can be between anyone isn't it? don't you think it is a very emotional thing and is it not the most toughest in life....without love, one definitely cannot survive..isn't it? share your views here....
5 responses

• United States
9 Jan 07
love is so complicated and there are so many mixed emotions involved. everyone has loved someone in his or her lifetime. i love my pets dearly they are like kids to me. you can love anyone and anyone can love you. nope you cant' survive without love. cause without love you have nothing and nobody. we need someone to love us and we need to love others. all the support you receive from the person you love and all the happiness you enjoy loving them is amazing. i remember the loving times far more than i do the hard times and the fights we have with people we do love dearly.

• India
9 Jan 07
Tanks for agreeing with me that one cannot survive without love.This is my strong belief and i also believe that one can be very strong being in love and it really can create miracles in life isn't it? love is the strongest boinding of human life and the funniest thing is we also do enjoy just thinking about how much we love out partners isn't it? Anyway's, thanks for responding


• India
19 Dec 06
Without love, no one can surivive..isn't it? name one person who hasn't loved anyone or hasn't been loved by somebody.... defnitely you cannot find anyone like this and love is the most beautiful and wanted emotions of human life and it is also the most complex emotions of human life... Thank you for responding

• Brazil
4 Dec 06
I think it is. Love is strange, it hurts sometimes, without it there is no joy. We do stupid things for the ones we love, again and again. It is the most complicated emotion of human being.

• India
5 Dec 06
Yes....it is the most complicated thing in human life and sometimes, we will be more happy because of loving some one and sometimes we feel very sad because of this love only...so, love can be very very complex at times...isn't it? but, ione will experience love in life...every now and then, we will be falling in love..isn't it? Anyway's, thanks for responding.

• India
4 Dec 06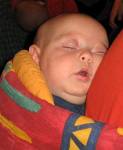 yes!its a very precious feeling. but its very pure n divine its not complicated but simple bcoz its involving no lust or greed. its all about giving everything fr tht special person

• India
4 Dec 06
In some way's you are right..but, if you look on the other side...if things are not going your way,for reasons like not receiving enough love in return, fear of insecurities, feelings of jealousy,reasons might be plenty..so at these times, love also becomes a litle bit complex ...don't you think so? Anyway's, thanks for responding.

•
4 Dec 06

Yes, love can be a very tough path, but it is the most natural emotion you'll ever have in your life. Things don't always run smoothly. I think you can love too much sometimes or even love the wrong people, but although this hurts, love can be a very rewarding thing. And no, without love in your heart and the love of others, one can't survive. Love is the law and love is the bond.:-)

• India
4 Dec 06
Love is a natural emotion as you said and it is also most beautiful an dsometimes complicated emotions of human life.So, we cannot escape love at any cost in this life.Love follow's everybody here.We might get hurt or we might feel proud, we might caried away or we might even get dumped...but, love is essential and we cannot escape it.Only thing what is required is move with love as world moves around with love... Thanks for your response