What is redneck?

December 4, 2006 7:56am CST
I keep hearing this expression redneck, but I am not sure what it means coming from the UK. could someone please tell me what a redneck is?
3 responses

• United States
4 Dec 06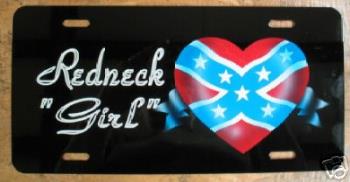 In modern usage, redneck predominantly refers to a particular stereotype of whites from the Southern United States. The word can be used either as a pejorative or as a matter of pride, depending on context. Any one can be a redneck though, no matter where they are from. It is like eating and not using a napkin. Stuff like that. There is a comic here that does all redneck jokes if you look him up you will see what he is talking about, his name is Jeff Foxworthy.


• United States
4 Dec 06
I agree the first person sumed it up perfect. Also look up larry the cable guy he does red neck jokes as well. These two men are the best they will be abl eto give you the right idea of what a red neck is suposed to be. And yes I am from the south. And maybe a little redneck too. lol

• United States
4 Dec 06
I think the first response summed it up very well. It is usually directed to someone of lower income who is considered more of a "country hick" type. I use to live in an area where they where very prevalant LOL. My husband used to drive this old beat up pick up and he is a "southern boy" so we joked he was a "red neck". I was confused the first time I heard that term too.