do you have any object/accesories that has sentimental value?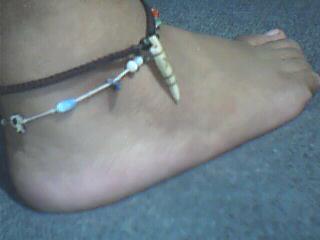 Philippines
December 4, 2006 12:23pm CST
nowadays being senti is said to be corny..but lets face it, there are times in your life when you become melodramatic. mine? anklet. i have this for over a year now and its costume made with no lock so i wear it all the time. i know its simple but i value it alot cause it remind me lots of things. ups and downs.
1 response

• India
4 Dec 06
I used to have a pair of earrings my mother gave me when she came to visit me in my in laws home for the first time.I used to wear them daily but I lost one of them this year.It fell down when I gotr up in the morning and was swept away by the maid.I realised that one is missing in the evening.My mother passed away 5 years back and now I can never have it back.It was a terrible thing,I still feel bad about it.I have kept the other one with me -senti of me.But I do not want to exchange or sell it ever.

• Philippines
4 Dec 06
yes never sell anything that has value in you greater than money. thats good to hear.