Any ideas for a wedding?

United States
3 responses

• United States
4 Dec 06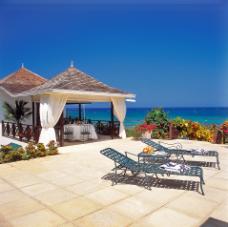 I am going to have a wedding next July:) I and my fiance are planning to go to Jamaica and are going to have a resort(beach)wedding.We are living in New York so it is not that far from where we live,also we just invite our family member to go if they can afford to be there. My family and lot of my friends are living in Japan,my home country.It is very hard to invite them all so we found out that we cannot really book a big place like over 100 people. Also we have to save up money for house so we decided to have a small but fun wedding for us. I believe my parents in Japan will be flying over and attend to it but our guests will be under 10 people. We are planning to have a lot of fun at resort.We also feel that it is important to announce our new life to our friends who cannot attend to our wedding so we are going to have a backyard party type thing before our wedding as well:) I hope you will find the best way.Good luck and oh,I should have said Congrats at first!!:)

• United States
4 Dec 06
Thank you. Well i am in minnesota so jamaicas out for me lol. I have a lot of people that would be offended also but i have thought of having a backyard reception i have a good sized back yard.

• United States
4 Dec 06
One of the coolest things I ever saw at a wedding was very inexpensive. The bride picked up some little fishbowls at a thrift shop or dollar store and placed them on the tables. She added some colored marbles and a live goldfish to each and when the wedding reception was over she let the children take the fish home. The only drawback is that sometimes people will get drunk and eat the fish!

• United States
4 Dec 06
that is a cute variation on the whole candle on water theme i love it. We both love fish so we may have to do this thank you. And as for the drunks ewww what kinda wedding was this lol.

• United States
4 Dec 06
Hey there. Congrats to you! :) I wish I could help you but my husband and I ended up eloping to a chapel! :) It was just us. :) The only thing I regret is that we didn't get pictures..not that we were dressed for pics... but oh well. :) Good luck to you and have fun.