Tabloids, gossip, celebrities... not interested.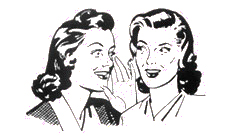 United States
December 4, 2006 6:30pm CST
Before I start let me first state that I'm not judging anyone who is interested in these things. But I honestly don't get it. I can't imagine spending money to find out which celebrity is getting a divorce. I don't care if Brittney is pregnant. If Tom Cruise jumps on a couch, the only reason it registers on my radar is because everyone else in the world is talking about it. They're just people. They don't affect my life. Why are people so interested?
No responses