How do u tell a gal dat u love her.....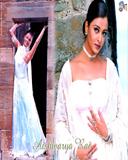 India
December 4, 2006 8:57pm CST
Ya its da toughest job to win a gal's trust and easiest job to lose it.How to make sure dat she trusts ur and ur love.
4 responses

• China
13 Dec 06
you can date her to dinner, after that, tell her you love her.

• India
13 Dec 06
she's very ......kinda...introvert.Doesnt really go out with anybody....again she's complicated.May be she has been away from fun for a long time dats why she seems melancholy...but i really do love her and wanna share her pain.How????She freaks out if try to meet her frequently!!!

• India
13 Dec 06
Its easy man!Bring a rose with you,stare in her eyes and say that I love you

• United States
5 Dec 06
you just got to say it look her in the eyes and tell her and see what happens after the dust settles