MY SPACE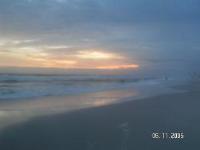 United States
September 16, 2006 2:44pm CST
ARE U ADDICTED TO MY SPACE OR ANY OTHER REALATED SIGHTS AND WHY? I LOVE MY SPACE BEING ABLE TO FIND OTHERS MAY NOT OF SEEN IN A LONG TIME,GREAT DISCUSION groupS ...
2 responses

• United States
26 Sep 06
i love myspace!im not addicted though. i just catch up wit my friends that i hardly see on it. i love gettin new messages and comments and i like changin my profile every now and then. but i only go on it when my daughter is sleepin cause right now she is my top priority!!

• United States
26 Sep 06
i wouldnt say that im addicted but i go one there everyday to see if anybody left me any comments or new friends request.