Are you a fan of Celebrity Gossip blogs?


Malaysia
December 5, 2006 7:10am CST
I have a bunch of bookmarked sites that actually blogs on celebrity gossip. One favorite is www.perezhilton.com. It's not the best reading material and it won't increase your IQ in the process, but I think of it as free entertainment. Rather than going out and spending a quid or two on a tabloid magazine, we can now get all the news for free! What is your take on this? Do you think it's lame and a waste of time, or you don't mind abit of harmless gossip?
8 responses

• United States
6 Dec 06
I love Perez Hilton! I go to his site all the time. I think alot of people won't admit that they catch up on celeb gossip, whether it be by the tv, magazine, or the internet, but most of them do hehe. Even I used to not admit lol. :)


• Malaysia
5 Dec 06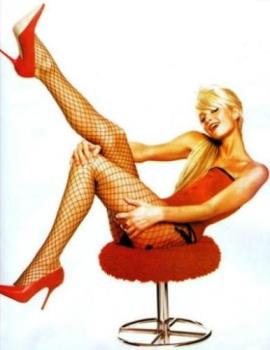 Most guys aren't, unless they're gay of course. You don't look too gay.

• Philippines
10 Jun 07
I visit perezhilton.com everyday! I like his unapologetic humor, and I love his doodles on the paparazzi shots. I think the nicknames he gives to famous celebrities ("Maniston" for Jennifer Aniston, "Cokate" for Kate Moss) is pretty hilarious as well. I also visit www.dlisted.com, www.popsugar.com, and thesuperficial.com for more paparazzi shots.

• United States
22 Apr 07
Sounds worth looking at, especially since I am one of those people who spends the money to buy Star magazine. Thanks for the suggestion, I'll definitely check it out.

• United States
19 Mar 07
The only ones that I go to are TMZ and perez. I think they are some what harmless.

• Malaysia
5 Dec 06
My sis bookmarked that. Gee... Not increasing IQ eh..