Have you been to Tokyo?

United States
December 5, 2006 10:31am CST
If you had, please share with all of us your experience there, stories, advices, etc. Thanks!
6 responses

• Romania
12 Dec 06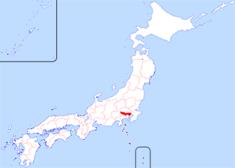 no I haven't ... but i would:) Tokyo is the seat of the Japanese government and the Imperial Palace, the home of the Japanese Imperial Family, and the de facto[1] capital of Japan.

• United States
8 Dec 06
yes..its wonderful..using the bathroom is an experience...it kinda reminds me of new york because of the lights and neon all over the place..but very very clean. most people speak english, but its always good to learn select phrases. and in japan in some places females are looked down upon, thats the one things i didn't like....other then that...the food is GREAT...so good.


• France
5 Dec 06
No, never ! But i want to go on Tokyo the next year or during the olympic games. I live in France and Paris sucks.