Incubus - Morning View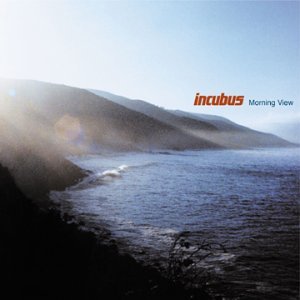 Philippines
December 5, 2006 11:02am CST
Morning View is the fourth album by alternative rock band, Incubus. It was recorded in Malibu, California and released on October 23, 2001 by Incubus. "Morning View" is the name of a street in Malibu, on which the house where the band lived temporarily, and recorded the album, is located as shown on the show Million Dollar Listing. It has a sound that is overall softer than previous albums by the band, especially apparent on songs such as "Echo" and "Are You In?", although due to Incubus' varied influences, there had been examples of softer songs on previous albums, such as "Summer Romance (Anti-Gravity Love Song)" from S.C.I.E.N.C.E.. Songs such as "Just A Phase" display more original song structures. The final song, "Aqueous Transmission", is unlike anything else the band had attempted, employing the use of Japanese instruments such as the Kokyu. The song is 7 minutes and 46 seconds long, with the last minute consisting of frogs croaking outside the studio in Malibu. Lead vocalist Brandon Boyd says that the purpose of the song was to make "the listener pee in his/her pants" from the relaxation. An official video for the song "Circles" was released on December 3, 2006 on Sony BMG Musicbox. Anybody else like this album? What's your favorite song?
2 responses

• Philippines
9 Dec 06
i like the songs - 11 AM, Aqueous Transmission, under my umbrella.

• Canada
9 Dec 06
While I really like all of the songs on this album (and pretty much all of their songs, they were my favourite band for a while), I think Just a Phase has to be my favorite. Out of their albums I think Make Yourself is my favorite album.