What is your favourite PSP game and why?

December 5, 2006 2:41pm CST
What is your favourite PSP game and why? Do you recommend it? I have a golf game (cant remember the name), burnout legends, daxter, mercury and thats it I think.
10 responses


•
1 Feb 07
Fight Night Round 3 is awesome! It is the first proper boxing game I played and it was one of the first games I got for my PSP.


• Portugal
24 Jan 07
my favourite game is Sonic Rivals and Virtua Tennis :)

•
20 Jan 07
I have quite a few games which I love playing on there. I usually carry 2 UMD holders of games with me and the following are currently the games I like to play the most: SSX Unleashed,Burnout Legends,Me & My Katamari,Mind Quiz,Midway Arcade Treasures Extenede Play,SmackDown Vs Raw 2006,WipEout Pure,Fight Night Round 3,Key Of Heaven and Kazook. The best game I have played so far has to be Lord Of The Rings Tactics..brilliant Startegy Game.

• Indonesia
20 Jan 07
I like Lumines. It's kind of addicted though. But I guess I like to play it because it looks simple, but it's not as simple at it looks.

• United States
18 Jan 07
syphon filter is the best game as far as the graphics and quality of the game but nowadays a lot of people were playing homebrews psx games on it so it's like 10millions(ps1) of games out there you can play on your psp

• United States
14 Dec 06
if you are a type of person that likes sports games recommend nba live 07 and madden 7

• India
6 Dec 06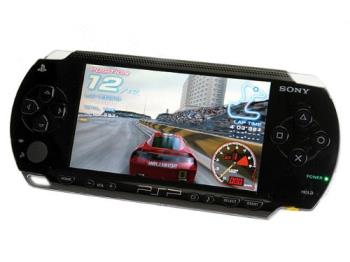 First let me tell you psp is the best gadget i ever had, recently i have bought new game need for speed carbon and its great i love racing and its the best racing game i ever had i evolves drifts, drags sexy racing