Are you too proud to admit your mistakes?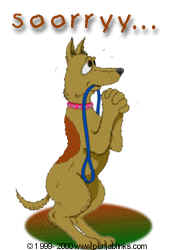 India
December 5, 2006 10:25pm CST
I apologise readily if it is my fault.
2 responses

• Philippines
6 Dec 06
Most of the times I feel not proud but shame that I commited mistakes. Despite of this kind of feeling, I believe admitting your mistakes will bring you more benefits. This include, irradicating your self guilt, having a peace of mind, defeating your self fear and making you more stronger. Mistakes are there not for us to be weaken but for us to be more stronger. I am a better man know because I learned from my mistakes.

• Philippines
6 Dec 06
yah i do..if it is obvious but if its not...i dont..