Shopping addiction...how many people have it here?

India
December 7, 2006 6:47am CST
These day's more and more people are becoming victims of shopping addiction....recent study has shown that more and more women are being effected by this....this addiction might land you in trouble by putting you in more debt and can also ruin your health...what are your views on this....share it here..
2 responses

• Canada
7 Dec 06
*Raises Hand*!! Any time I go shopping I must take someone with me because atleast someone will be there to prevent me from going overboard with the money spending. I don't even own a credit card because I have a fear of overspending and with a credit card, this is so easy to do!

• India
8 Dec 06
Maybe , you look to be little bit more cautious on going for shopping.But, my advice is, don't go for shopping just for time pass or makeit an addiction sort....once you get addicted to it, you tend to buy more than what you actually need and also later circumstances will definitely put you in more unwanted debt...so, better be carefull as this trend is catching up with younger generation very fast now a day's... Anyway's...thanks for responding

• Austria
7 Dec 06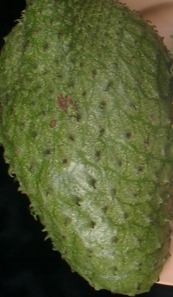 I think a lot of people are addicted to shopping. this is more evident for those people with high income. If you have money then you can shop till you drop. but when you have less money I dont think you wll get this kind of addiction. How can you shop when you dont have money.:-) Shopping addiction is only for the rich people and not for the average poeple. I would better shop for fruits in the market:-)

• India
8 Dec 06
Maybe you are right to some extent...but, i know some people who are poor an dgot addivted to shopping theses day's.It's like, even if your neds are less, you tend to buy more once you start going for shopping.Shopping has become a sort of addiction among younger generation...that too, girls are effected more than boys here and they also go for shopping just for time pass and return back spending more money.... this is a dangerous trend which may spoil anyone..isn't it?