What to do when your kids stress you out.

United States
December 7, 2006 8:12am CST
I'm talking about grown Children. I wish they would get a life. What would you say about this?
4 responses

• United States
15 Feb 07
I don't know about grown children, but I have a 9 year old that seems to stress about everything. I guess you could call her a worry wort. She is always worried about how she looks or about tests and things like that. I am always sitting down and talking with her. I imagine I will do that same when she gets older. Always there to let her know it will be okay, and to ease her worried mind.

• United States
16 Feb 07
that's right you keep giving her confidence. +


• United States
20 Dec 06
I can't tell you how that would feel about grown children, I have a 9 and a 4 year old. But I can tell you that I am 26, and I talk to my mom all the time. We keep in touch and call everyday to keep in touch. I hope I don't get on her nerves. WEll, if I do, she is open enough to tell me.

• United States
12 Feb 07
don't worry you still have a long way to go.

• Philippines
7 Dec 06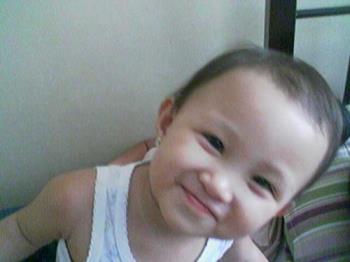 haven't got grown up kids as of now but i can relate to the topic. grown up kids really stresses their parents like by niece does, she doesn't listens to her mom almost all of the time so my sister keep yelling on her every now and then. sometimes i think that i hope my baby will stay as what she is now because you can still dicipline a younger one than grown ups. but i can't prevent that from happening, i just hope:)

• United States
12 Feb 07
Well you have a long way to go.!